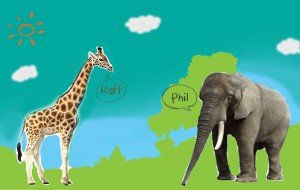 Assalamu'alaikum
For those who haven't read my Arabic class review please click here.
This video was made as part of our Arabic homework from the Critical Language Service.
This story is about Raff, the Giraffe who speaks English, he is originally from Africa and Phil, Al fil (the elephant) who speaks Arabic but he is from England???? Continue reading →
About
My name is Rahmah, I'm originally from Indonesia, currently living in the UK. My educational background is in Electrical Engineering. If you like my blog, please press Ctrl+D to bookmark my page and check What's new at Rahmah Muslim Homeschool.