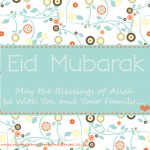 Assalamu'alaikum,
Eid Mubarak greetings, May the Blessings of Allah be With You and Your Family…
They are free for all to save and distribute, Please do not alter in any way and link back to Rahmah Muslim Homeschool. Right click to save the image (save image as).
Please leave your comments at the bottom of this page or if you would like to share your ideas, click the Guest Post at the top of this page.
Jazaakumullahu Khairan for reading my blog.
Wassalamu'alaikum.

About
My name is Rahmah, I'm originally from Indonesia but currently live in the UK. My educational background is in Electrical Engineering. If you like my blog, please press Ctrl+D to bookmark my page and check What's new at Rahmah Muslim Homeschool.