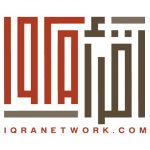 Assalamu'alaikum wa rahmatullah,
IQRA Network (iqranetwork.com) is a service that connects students with teachers from Al Azhar university to teach Quran. You can learn Quran and Arabic online.
I have been looking for a Qur'an teacher for more than a year for my son (7 y.o). I was so disappointed with one teacher (from another course) who was trying to teach my son tajweed as a trial lesson that I stopped searching as I didn't want to be disappointed.
However, with IQRANetwork, I decided to try the 2 free trial lesson for myself as I have been wanting to improve in my Qur'an reading for years. They assigned me with a wonderful evaluator, one of the teacher who has received different kinds of ijazaah, tabarakAllah. I asked her if she could be the one to continue teaching me as she is patient and motivating (she is funny as well). I also asked my son to sit with me to see if he likes her as well and he said, "Your teacher is awesome!" Insha Allah, when the time comes I would want my son to learn from.
IQRANetwork also has a responsive team whenever you need to reschedule or ask them anything related to the courses.
"I would recommend IQRANetwork to anyone who is looking for an online Qur'an tutor for themselves or their children." (Sister HS)
"Alhamdulillah it's very helpful to understand Arabic and increase our knowledge about Islam". (Sister R)
To schedule your free evaluation session simply visit www.iqranetwork.com
Wassalamu'alaikum wa rahmatullah.