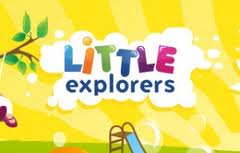 Out now! Issue 20 of Little Explorers Magazine! Lots of fun, educational and engaging articles and activities for your Little Explorers.
To order, go to: www.littleexplorersmagazine.co.uk
Please note: I'm not a member of the organization above, I just want to spread the word.
About
My name is Rahmah, I'm originally from Indonesia but currently live in the UK. My educational background is in Electrical Engineering. If you like my blog, please press Ctrl+D to bookmark my page and check What's new at Rahmah Muslim Homeschool.