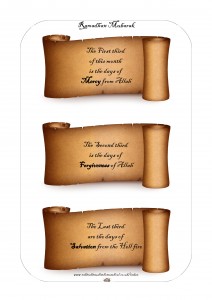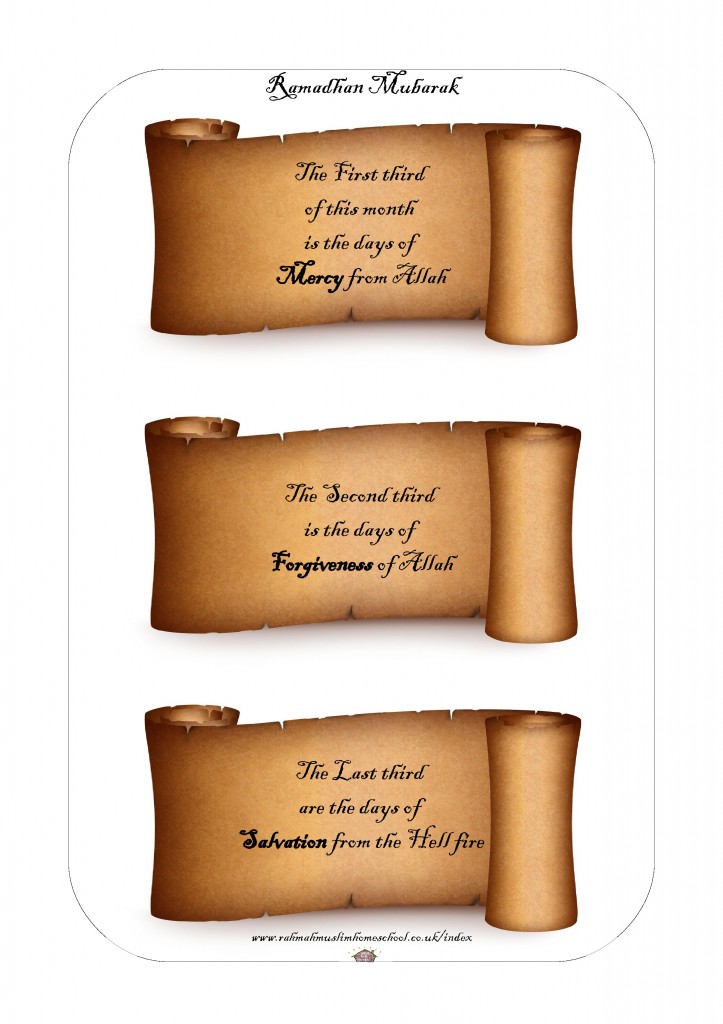 Assalamu'alaikum,
The month of Ramadhan is divided into three parts, consisting of ten days each.
The First third of this month is the days of Mercy from Allah.
 The Second third is the days of Forgiveness of Allah.
The Last third are the days of Salvation from the Hell fire.
Download poster here The 10 Days of Ramadhan
Preview;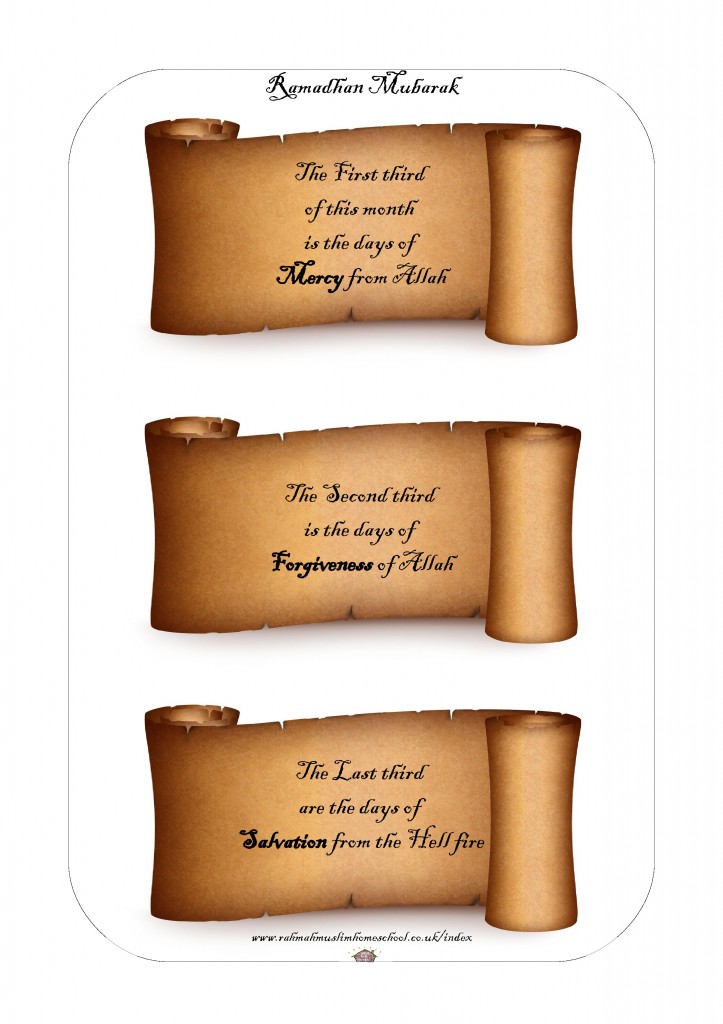 Please leave your comments at the bottom of this page or if you would like to share your ideas, click the Guest Post at the top of this page.
Jazaakumullahu Khairan for reading my blog.
Wassalamu'alaikum
Umm Rahmah
About
My name is Rahmah, I'm originally from Indonesia but currently live in the UK. My educational background is in Electrical Engineering. If you like my blog, please press Ctrl+D to bookmark my page and check What's new at Rahmah Muslim Homeschool.