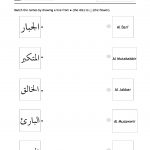 Assalamu'alaikum,
You can review the previous 9 Names of Allah using these worksheets (5 pages).
If you haven't downloaded part 2 of the 99 Names of Allah worksheets please click here.
1. Match the names.
2. Write the translation.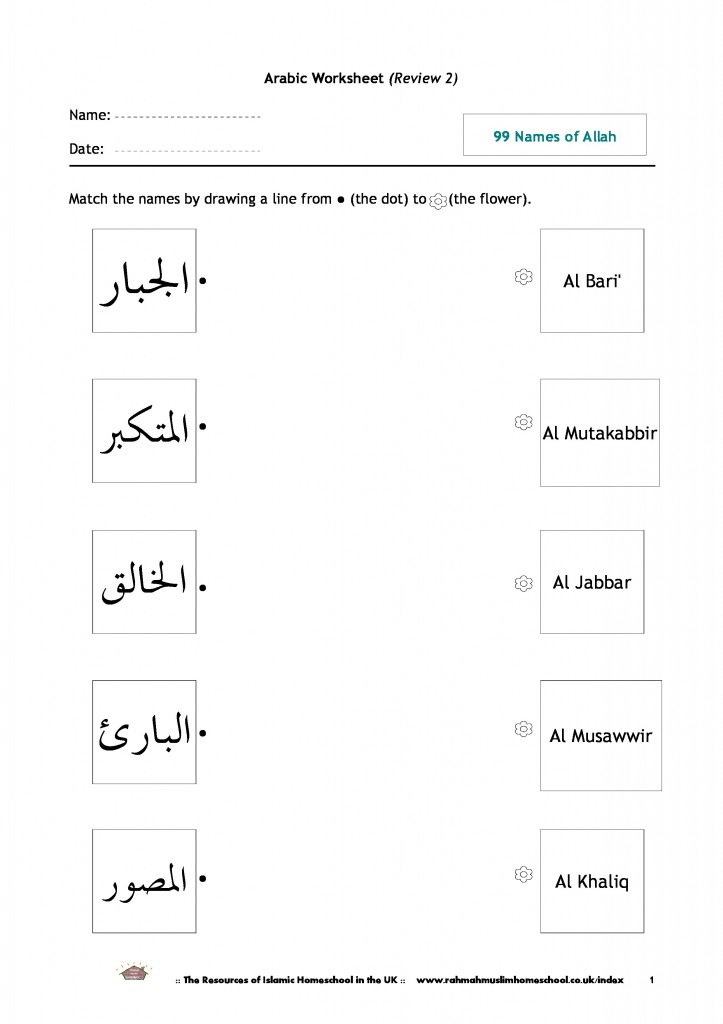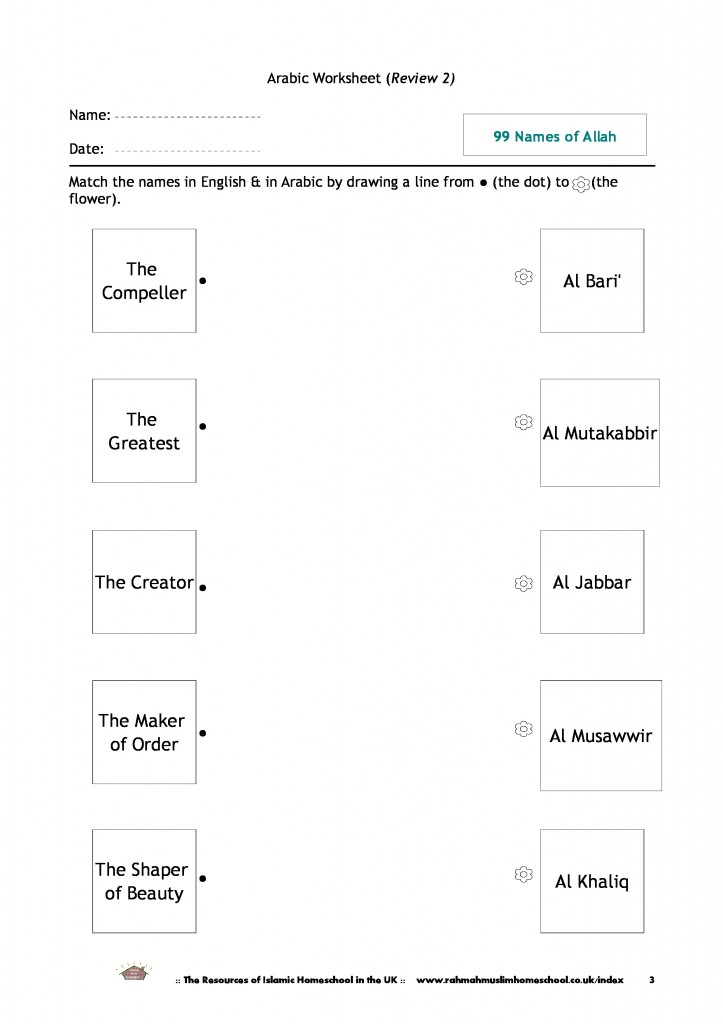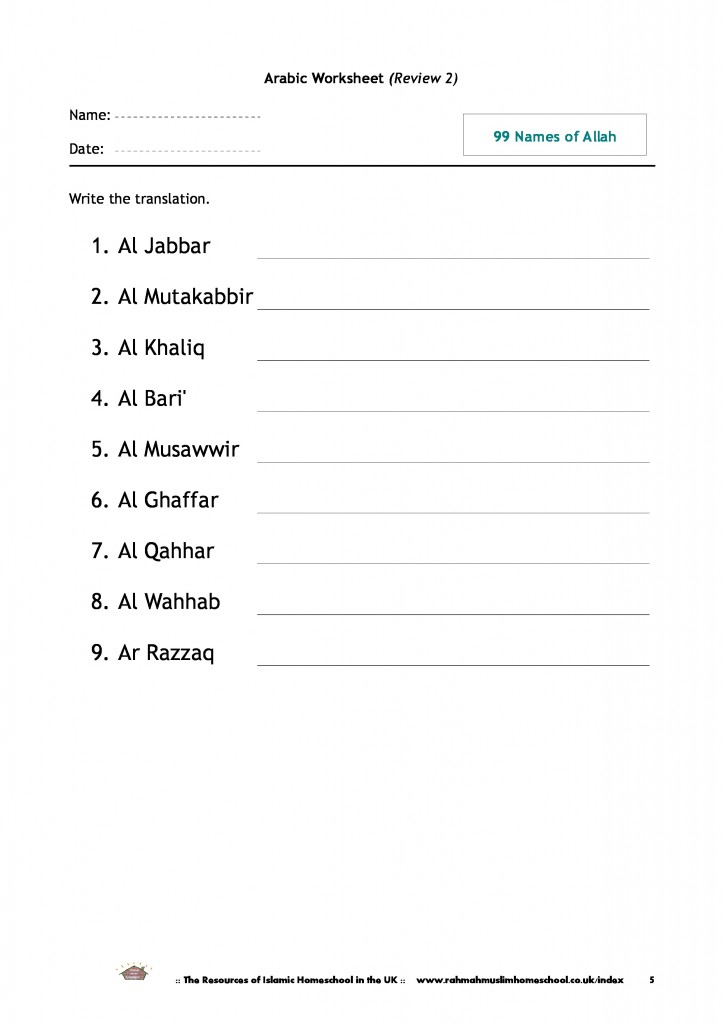 Download Review 2 of 99 names of Allah.
Jazaakumullahu Khairan.
Wassalamu'alaikum.


Source: Search truth
About
My name is Rahmah, I'm originally from Indonesia but currently live in the UK. My educational background is in Electrical Engineering. If you like my blog, please press Ctrl+D to bookmark my page and check What's new at Rahmah Muslim Homeschool.