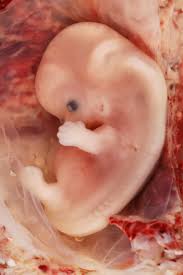 Assalamu'alaikum,
New images have been found revealing amazing truths behind verses in the Qur'an that depict the embryonic development.
The Qur'an said to be the word of God (Allah) and such miraculous phenomena are used to authenticate this statement.
The Qur'an mentions the term 'alaqah علقة as the second stage of human prenatal development. The word 'alaqah according to many linguistic Arabic dictionaries has several meanings: "leech", "coagulated blood", "blood clot", or Continue reading →
About
My name is Rahmah, I'm originally from Indonesia but currently live in the UK. My educational background is in Electrical Engineering. If you like my blog, please press Ctrl+D to bookmark my page and check What's new at Rahmah Muslim Homeschool.