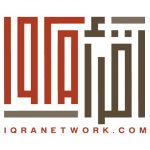 Assalamu'alaikum wa rahmatullah,
IQRA Network (iqranetwork.com) is a service that connects students with teachers from Al Azhar university to teach Quran. You can learn Quran and Arabic online.
I have been looking for a Qur'an teacher for more than a year for my son (7 y.o). I was so disappointed with one teacher Continue reading →
About
My name is Rahmah, I'm originally from Indonesia but currently live in the UK. My educational background is in Electrical Engineering. If you like my blog, please press Ctrl+D to bookmark my page and check What's new at Rahmah Muslim Homeschool.