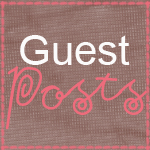 Guest post from Flora G Aleana.
The Significance of Interaction between Homeschoolers and Students at School Level
School education is a solid foundation of every student's academic life. It is the perfect base on which a student's academic growth and success is built. The ambience of the school plays a very important role in shaping students' life. The teachers at school play the role of guardians, teachers and even friends for young children. It is said that a teacher should be like a friend, philosopher and Continue reading →
About
My name is Rahmah, I'm originally from Indonesia, currently living in the UK. My educational background is in Electrical Engineering. If you like my blog, please press Ctrl+D to bookmark my page and check What's new at Rahmah Muslim Homeschool.