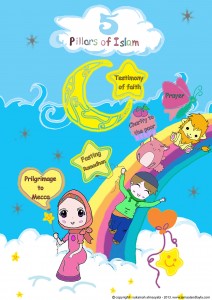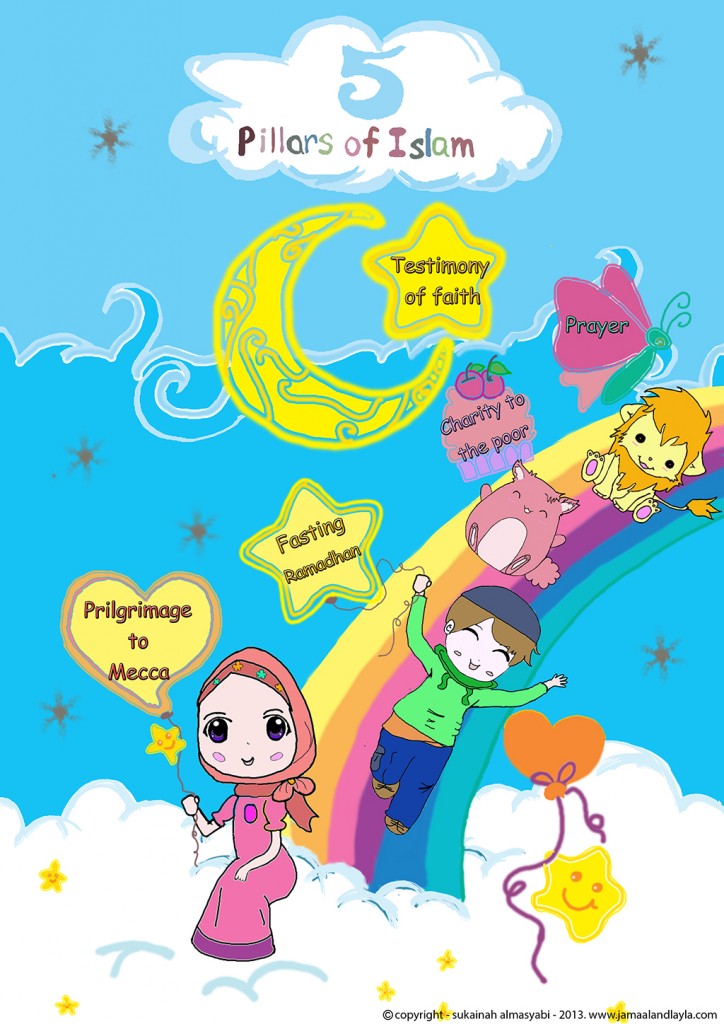 Guest Post from sister Sukainah Almasyabi:
Assalamu Alakum! I am a 23 year old muslimah with a BA (Hons) Fine Art. I have always loved being creative and dreamed about using my skills for the ummah somehow. I love any opportunity for ajr and teaching children acts as sadagah jaria, so I sat one night thinking how to achieve just this!
My idea was Jamaal and Layla.
Meet Jamaal and Layla!
Who and what is Jamaal and Layla?
Jamaal and Layla are siblings. They have one pet each. The lion looking pet belongs to Jamaal and his name is Momo. Mimi is the cute pink fluffy pet that belongs to Layla. The pets have fun with Continue reading →
About
My name is Rahmah, I'm originally from Indonesia but currently live in the UK. My educational background is in Electrical Engineering. If you like my blog, please press Ctrl+D to bookmark my page and check What's new at Rahmah Muslim Homeschool.