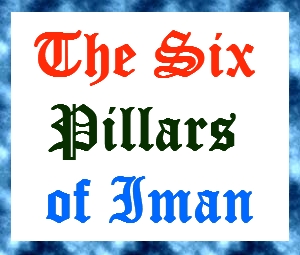 Assalamu'alaikum wr wb,
The Six Pillars of Iman, also known as the articles of faith, are a portion of the foundation in which a Muslim's beliefs stand on. These pillars are very important and hold heavy weight on the Day of Judgement.
1. Belief in Allah.
The first Pillar of Iman is the belief in the All-Powerful, Most Beneficent. Believing in Allah, above all else is the first and most important pillar. It is not only belief in Allah alone but Continue reading →
About
My name is Rahmah, I'm originally from Indonesia, currently living in the UK. My educational background is in Electrical Engineering. If you like my blog, please press Ctrl+D to bookmark my page and check What's new at Rahmah Muslim Homeschool.