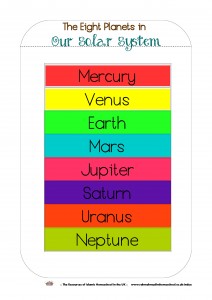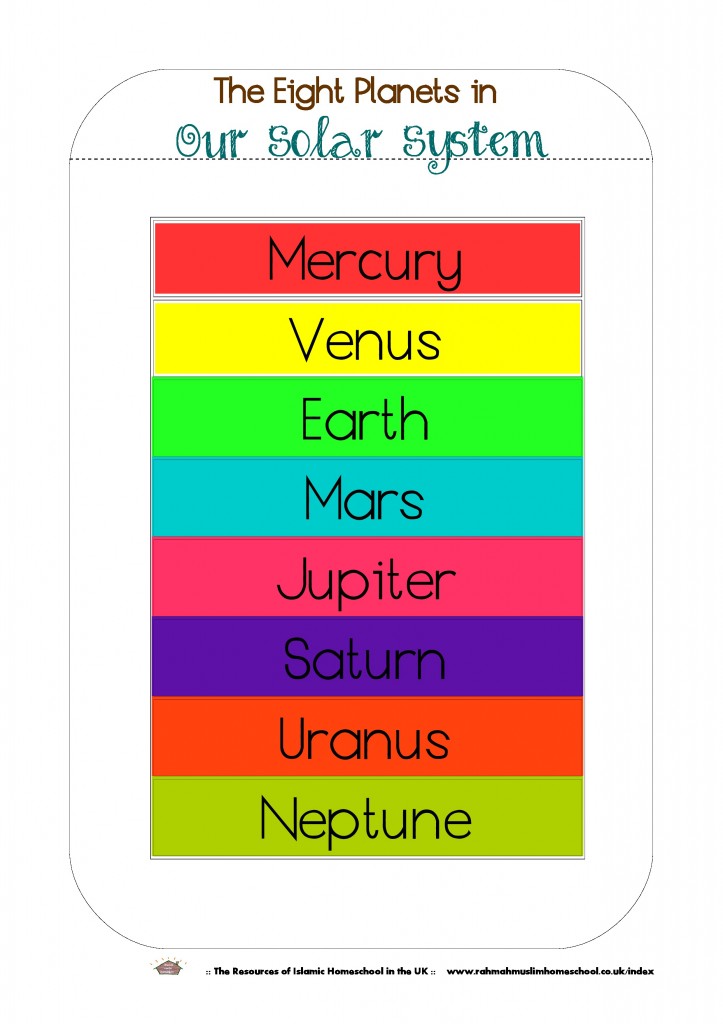 Assalamu'alaikum,
A simple workbook (including poster) that I made to help to learn, write, spell and arrange the eight planets of the Solar system. Mercury, Venus, Earth, Mars, Jupiter, Saturn, Uranus and Neptune.
In 2006, Pluto was not really a planet because of its size and location in space therefore I didnt include it in the workbook.
How to use this workbook
Ask your child to say the Planet's name as your child colour it or traces it.
Help your child as needed and praise your child at the completion of each page. Continue reading →
About
My name is Rahmah, I'm originally from Indonesia but currently live in the UK. My educational background is in Electrical Engineering. If you like my blog, please press Ctrl+D to bookmark my page and check What's new at Rahmah Muslim Homeschool.