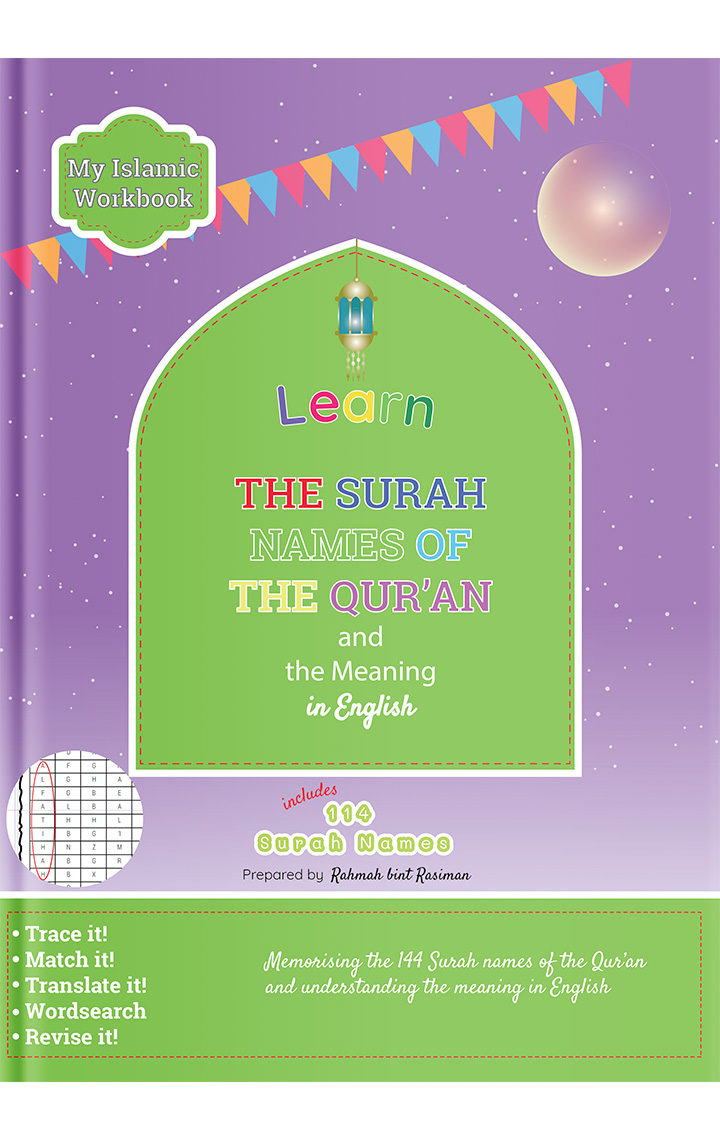 Out Now!
Publisher:

Rahmah Book

ISBN:

978-1916363946

Published:

3 March 2020
Amazon UK
Available NOW.
Amazon, Book Depository, Barnes&Noble.
Memorise the 114 Surah names of the Qur'an as well as the meaning in English.
Includes:
• Trace the Surah names.
• Match the Surah names in Arabic and in English.
• Translate the Surah names in English.
• The Surah names wordsearches.
• Revision pages.
In black & white.
Recommended for ages 7 and up.
Find also: Memorise the Last 15 Surahs of the Qur'an with Word by Word English Translation book.
If you have a bulk order request, please contact me.
Purchase my books here (FREE DELIVERY WORLDWIDE), search: Rahmah bint Rasiman