Assalamu'alaikum wr wb,
This origami is intended for Educational purpose only.
Folding paper in particular ways to tell a story, create an object, solve a problem and even establish areas for mini tasks provides both an intellectual and emotional challenge. A precise, sensory visual craft, paper folding always leaves you feeling satisfied as it entertains and educates at the same time. Folding paper is not difficult, but it does get easier with practise. The neater you folds, the better all your models will look.
Learn the art of paper folding with these instructions and pictures.
Making a Hat!
1. Start with a square paper.
2. Along the dotted lines, fold the left and righthand corners down to meet the bottom point.
3. Take the open points and fold them back up to the top.
4. Along the dotted lines indicated, fold the wings out to the right and left.
5. Along the dotted line, fold the front point up to the top.
6. Along the dotted line, fold the paper up again.
7. Fold the remaining lower triangle to the back.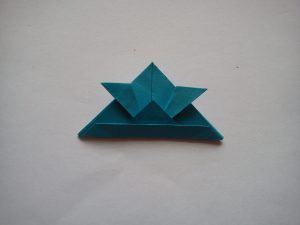 Your Hat is ready!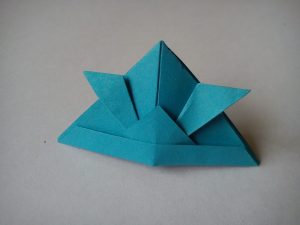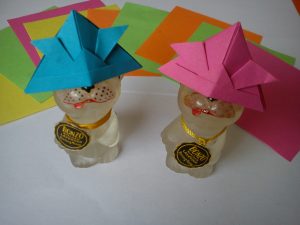 Wassalamu'alaikum wr wb.
Source; ORIGAMI Techniques, Methods, Materials.