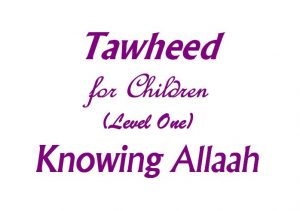 Assalamu'alaikum wr wb,
This ebook teaches children very basic knowledge about tawheeed.
Download: Tawheed for Kids
Wassalamu'alaikum wr wb.
About
My name is Rahmah, I'm originally from Indonesia, currently living in the UK. My educational background is in Electrical Engineering. If you like my blog, please press Ctrl+D to bookmark my page and check What's new at Rahmah Muslim Homeschool.