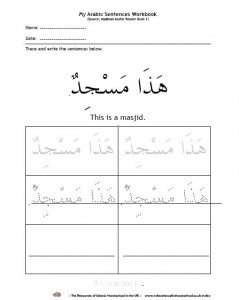 Assalamu'alaikum wr wb,
I use the Madinah Arabic Reader Book to teach my children some basic vocabulary and how to write short sentences in Arabic.
Many children grow up learning two languages at the same time. Have you ever heard the saying "A child's brain is like a sponge"?. It absorbs knowledge quickly than as an adult Masha Allah.
Here's what we've learned so far.
.هَذَا بَيْتٌ
This is a house.
.هَذَا مَسْجِدٌ
This is a Masjid.
.هَذَا بَابٌ
This is a door.
.هَذَا كِتَابٌ
This is a book.
.هَذَا قَلَمٌ
This is a pen.
.هَذَا مِفْتَاحٌ
This is a key.
.هَذَا مَكْتَبٌ
This is a writing table.
.هَذَا سَرِيْرٌ
This is a bed.
.هَذَا كُرْسِيٌ
This is a chair.
Arabic has no word corresponding to the English "is". There is no word in Arabic corresponding to "a" in English as in "this is a house" etc.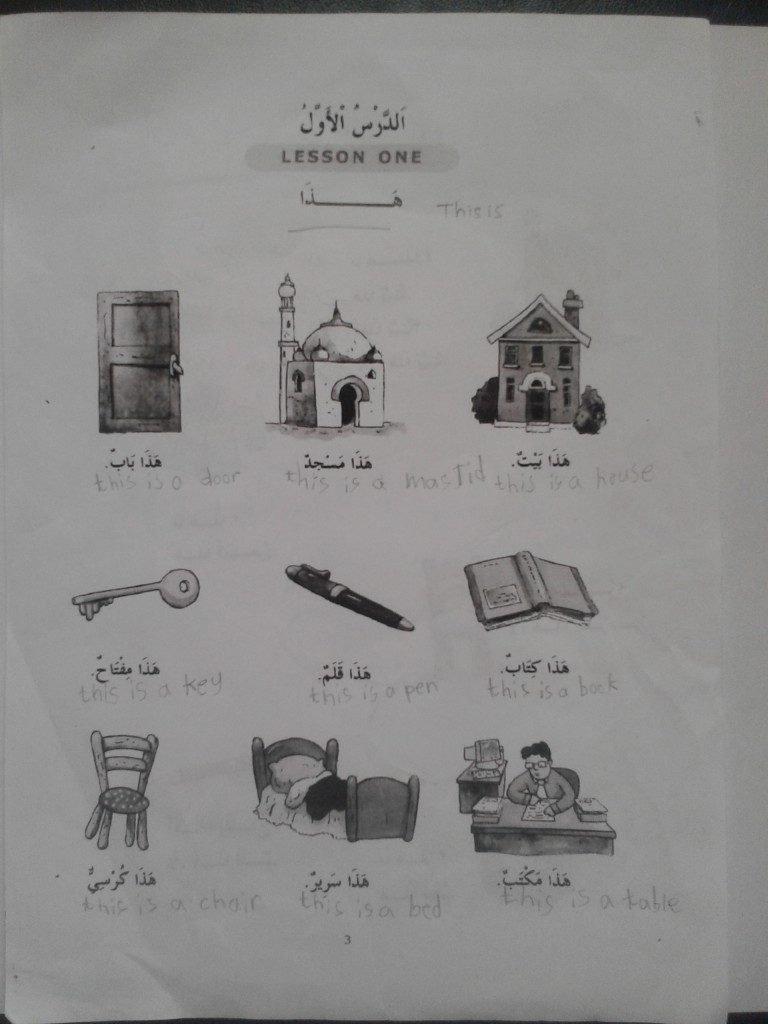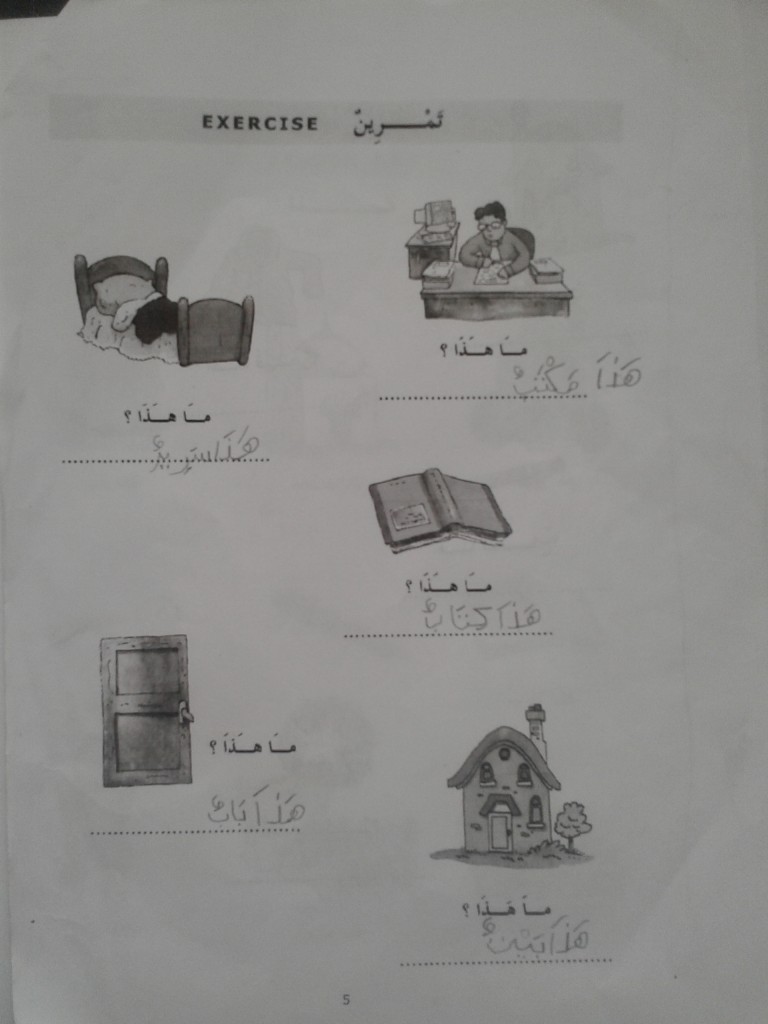 Like any other skill, writing requires practice, practice and more practise in order to improve. To polish my children's Arabic handwriting skills, I made my own version of this book (Madinah Arabic Reader) but to respect the rights of the writer and distributors, I recommend you to buy the book aswell.
How to use this workbook
Ask your child to read the sentence in Arabic as your child traces it.
Help your child as needed and praise your child at the completion of each worksheet.
Set the number of pages your child will complete in a day or do the practice for fifteen minutes only. The idea is to end it when your child still wants to do  more.
Please encourage your child to write her/his name.
Practice makes perfect!
Preview;
Please leave a comment at the bottom of this page or if you would like to submit your worksheets, click the Guest Post at the top of this page.
Jazaakumullahu Khairan for reading my blog.
Wassalamu'alaikum wr wb.