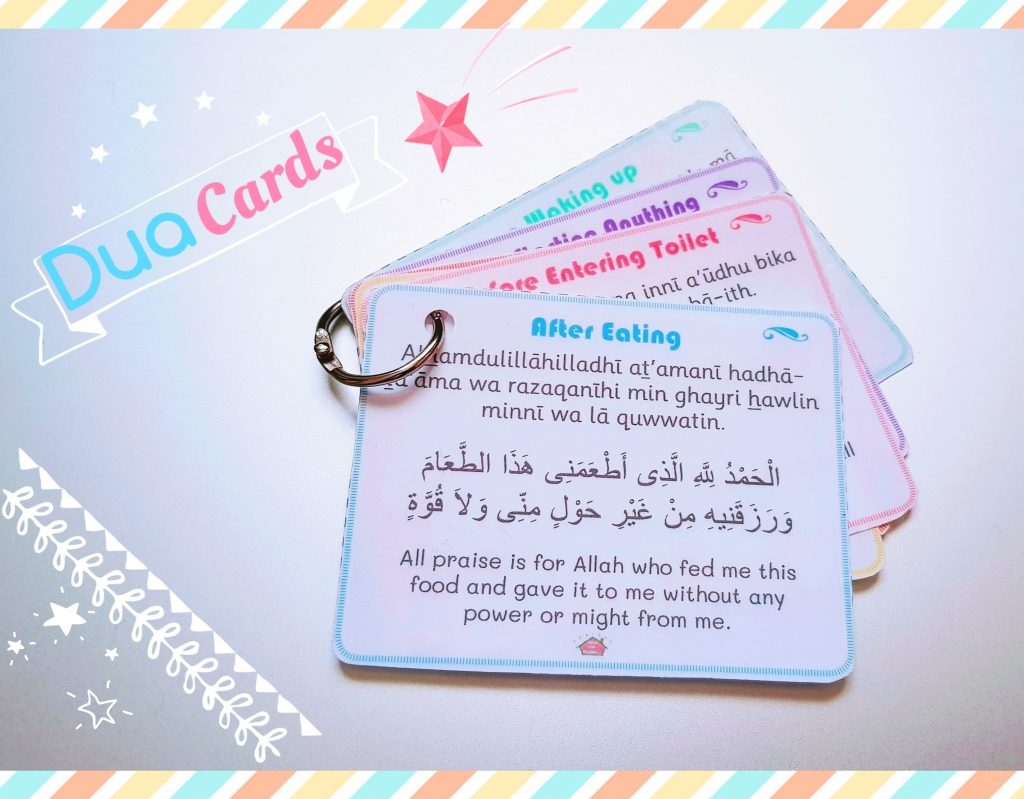 6x Dua Cards in English or Bahasa, each print includes: what the dua is for, the dua in Arabic including the transliteration and the meaning in English or Bahasa.
1. Dua Before Sleeping (Sebelum Tidur)
2. Dua When Waking Up (Ketika Bangun Tidur)
3. Dua Before Entering Toilet (Sebelum Masuk Toilet)
4. Dua After Leaving the Toilet (Keluar dari Toilet)
5. Dua Before Eating and Forget to Say Bismillah (Sebelum Makan)
6. Dua After Eating (Setelah Makan)
English Version
Bahasa Version
Continue reading
About
My name is Rahmah, I'm originally from Indonesia, currently living in the UK. My educational background is in Electrical Engineering. If you like my blog, please press Ctrl+D to bookmark my page and check What's new at Rahmah Muslim Homeschool.