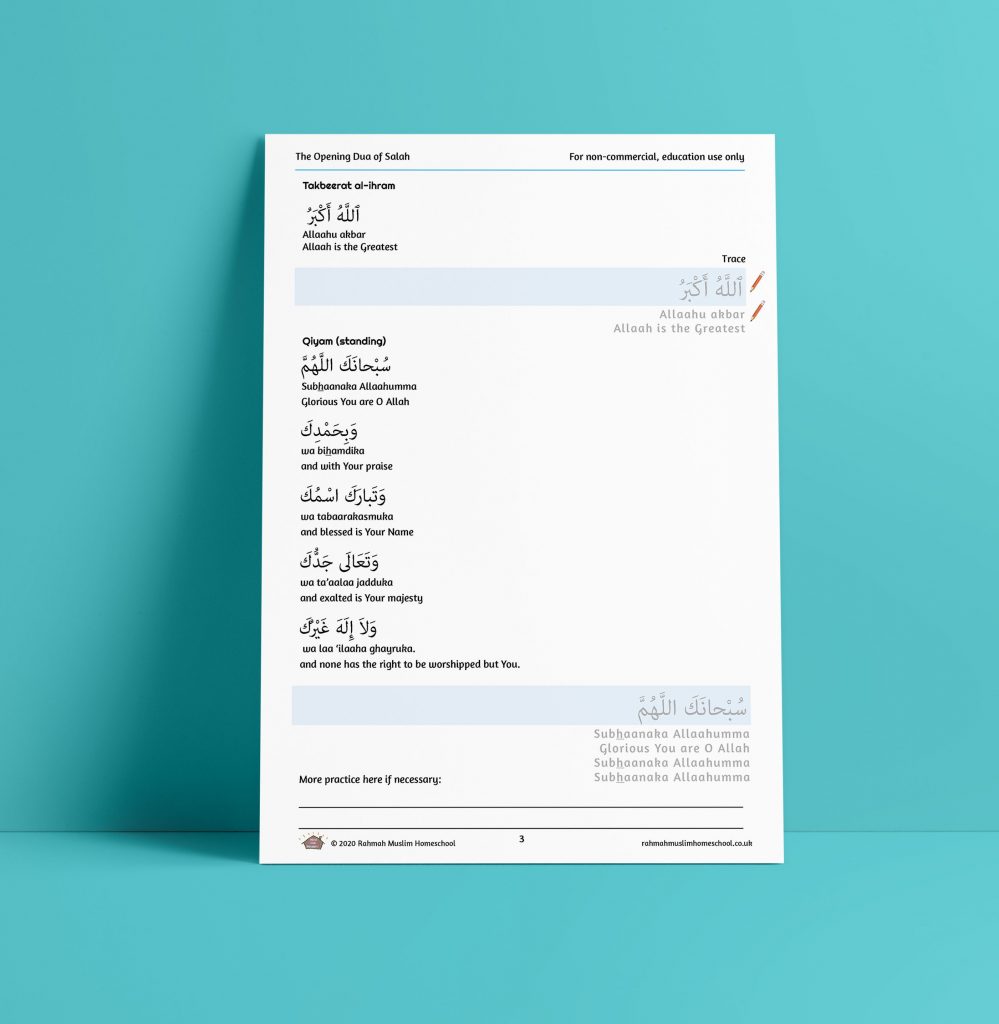 Memorise the dua by tracing and writing the Dua in Arabic and English or Bahasa including the transliteration (4 pages).
If you want to memorise the last 15 Surahs of the Qur'an and Surah Al Fatihah word by word, please click here to purchase my book.
In hadith book of Sunan Ibn Majah Vol. 1, Book 5, Hadith 804 the same was mentioned. it was narrated that Abu Sa'eed Al-Khudri said: "The Messenger of Allaah used to start his prayer by saying: 'Subhaanaka Allaahumma wa bihamdika, wa tabaarakasmuka, wa ta'aalaa jadduka, wa laa 'ilaaha ghayruka'. Continue reading →
About
My name is Rahmah, I'm originally from Indonesia, currently living in the UK. My educational background is in Electrical Engineering. If you like my blog, please press Ctrl+D to bookmark my page and check What's new at Rahmah Muslim Homeschool.