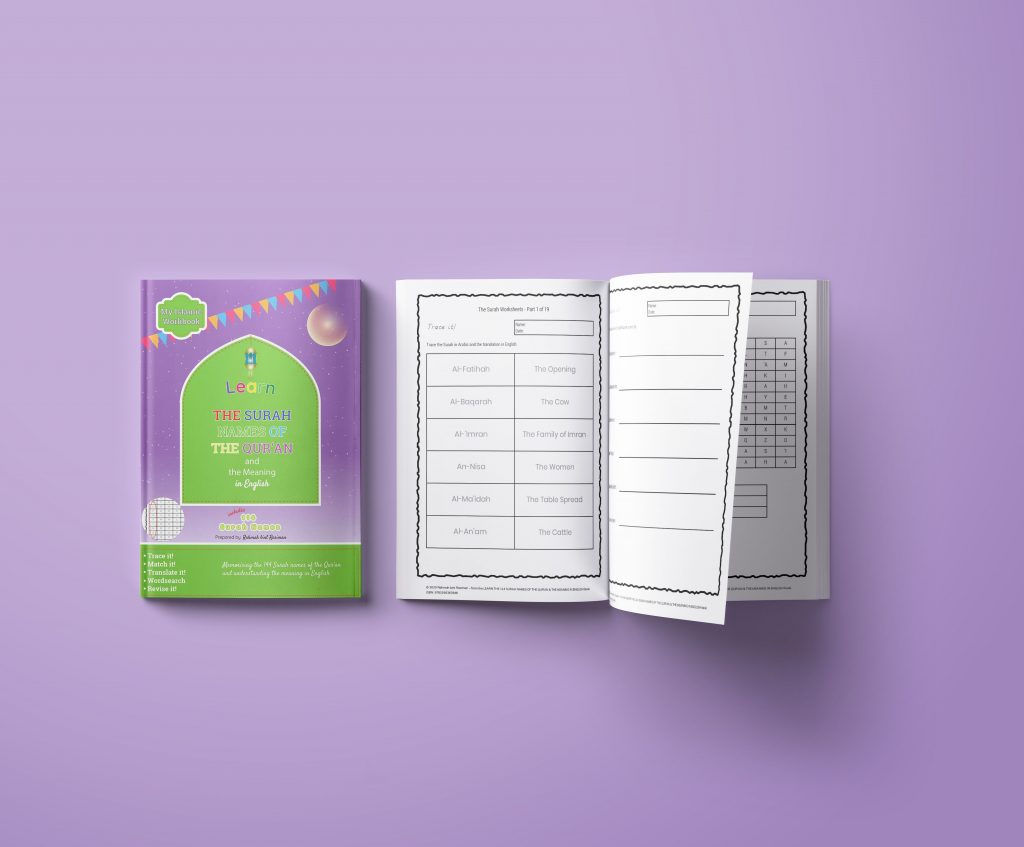 Available Online!
Learn the 114 Surah names of the Qur'an as well as the meaning in English.
Includes:
• Trace the Surah names.
• Match the Surah names in Arabic and in English (i.e: An Nas = The Mankind, An Nisa = The Women).
• Translate the Surah names in English.
• The Surah names wordsearches.
• Revision pages.
Continue reading →
About
My name is Rahmah, I'm originally from Indonesia, currently living in the UK. My educational background is in Electrical Engineering. If you like my blog, please press Ctrl+D to bookmark my page and check What's new at Rahmah Muslim Homeschool.