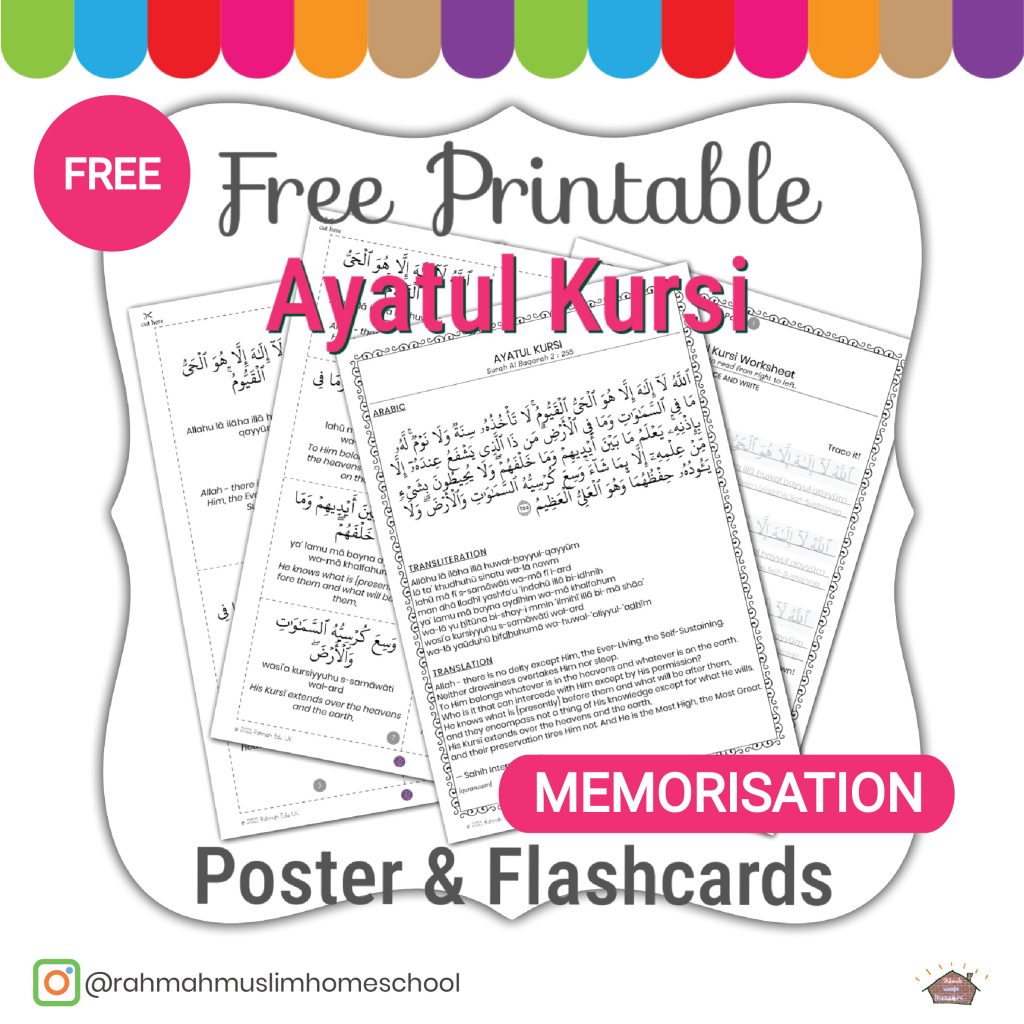 This is the lite version of the Ayatul Kursi Memorisation Learning Pack. You can purchase the full version on my TpT store.
Memorise the Ayatul Kursi as well as the meaning in English. This pack contains:
1. Poster
2. Flashcards (in two sizes *optional)
3. Bonus: part 1 of the Ayatul Kursi tracing worksheet in Arabic and in English.
Memorisation Tips:
– Try to memorise early in the morning or find a quiet place that's free from distractions.
– Read the meaning in English carefully before memorising the ayah. Continue reading →
About
My name is Rahmah, I'm originally from Indonesia, currently living in the UK. My educational background is in Electrical Engineering. If you like my blog, please press Ctrl+D to bookmark my page and check What's new at Rahmah Muslim Homeschool.