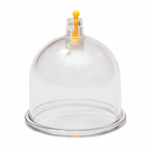 Health from the perspective of Islam seems to have been covered by many Islamic sites. However, in most cases, the effort seems to have been more focused on prevention rather than cure.
In this regard, we are glad to share something of high value with our readers which can cure many of their ailments. The best part is that by practicing this remedy you will be playing a big role in rekindling a highly recommended sunnah of the Prophet SAW.
This sunnah, dear brothers, and sisters, is Hijamah – the Muslim version of cupping therapy. Continue reading →
About
My name is Rahmah, I'm originally from Indonesia, currently living in the UK. My educational background is in Electrical Engineering. If you like my blog, please press Ctrl+D to bookmark my page and check What's new at Rahmah Muslim Homeschool.