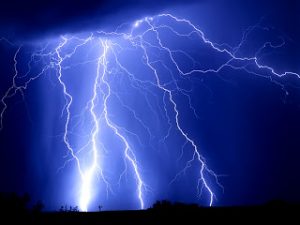 Assalamu'alaikum,
Saying Subhana Allah when seeing the lightning or hearing the thunder is a supererogatory act.
Abu Dawood reported in his book of 'Maraseel' from Ubaidullah Ibn Abi J'afar that the Prophet (Sallallahu Alaihi wa Sallam) said: "If you hear the thunder say 'Subhana Allah' but do not say 'Allahu Akbar'" .
Ibn Jarir also reported from Abu Hurairah (Radiya Allahu Anhu) that he said: "The Prophet (Sallallahu Alaihi wa Sallam) used to say when hearing the thunder:
"سبحان من يسبح الرعد بحمده" (Glorified is He Whom the thunder glorifies and praises)" . Continue reading →
About
My name is Rahmah, I'm originally from Indonesia, currently living in the UK. My educational background is in Electrical Engineering. If you like my blog, please press Ctrl+D to bookmark my page and check What's new at Rahmah Muslim Homeschool.