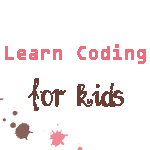 Assalamu'alaikum,
Previously my son learned coding via code.org but he got stuck on stage three because it was a bit complicated. And then I decided to teach him about basic HTML instead.
HTML is the standard markup language used to create web pages. You can also learn basic html from http://www.w3schools.com/html/DEFAULT.asp or you can practice straightaway via www.jsbin.com. So far he has learnt how to create an html document, make a paragraph (text), modify the paragraph using different type of tags. Ok lets start coding. Continue reading →
About
My name is Rahmah, I'm originally from Indonesia, currently living in the UK. My educational background is in Electrical Engineering. If you like my blog, please press Ctrl+D to bookmark my page and check What's new at Rahmah Muslim Homeschool.