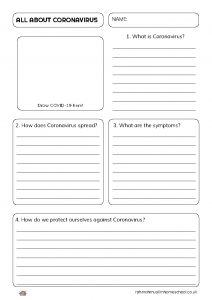 This blank fact file template is a great resource to have children research about Coronavirus. Including how does it spread, what is the symptoms and how do we protect ourselves against Coronavirus.
Available in English and Bahasa.
There are two sheets to suit different ability groups (lower and higher). Continue reading →
About
My name is Rahmah, I'm originally from Indonesia, currently living in the UK. My educational background is in Electrical Engineering. If you like my blog, please press Ctrl+D to bookmark my page and check What's new at Rahmah Muslim Homeschool.