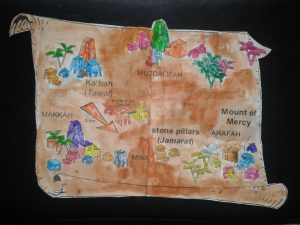 2nd of Dhul Hijjah 1434 H,
Al ithnaan/Monday
Assalamu'alaikum,
We are in the month of Dhul Hijjah now. Every year, millions of Muslims from arround the world make journey to Makkah to perform Hajj in this month. It's the largest annual pilgrimage in the world.
Now, it's a good time to explain Hajj to our kids. So we started our Hajj activities today, we were supposed to start it yesterday on the 1st of Dhul Hijjah 1434H but the kids were not up for it so I decided to postpone it.
These ideas were inspired by the Productive Muslim website, you can do it too, click here for details.
The challenge for day 1;
"Day 1: Start with the story of Hajj
Begin by teaching your children the meaning behind Hajj. Print out this Hajj map and
For ideas to complement this activity, refer to Tj's History of Hajj or you can download the pdf version A history of Hajj. Discuss each ritual briefly."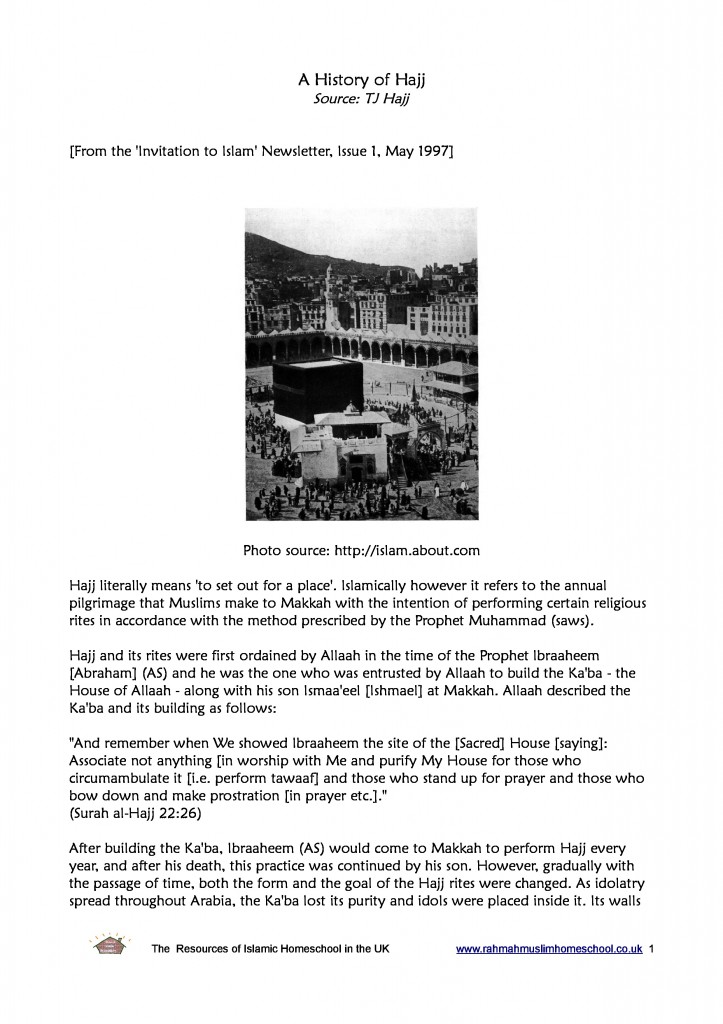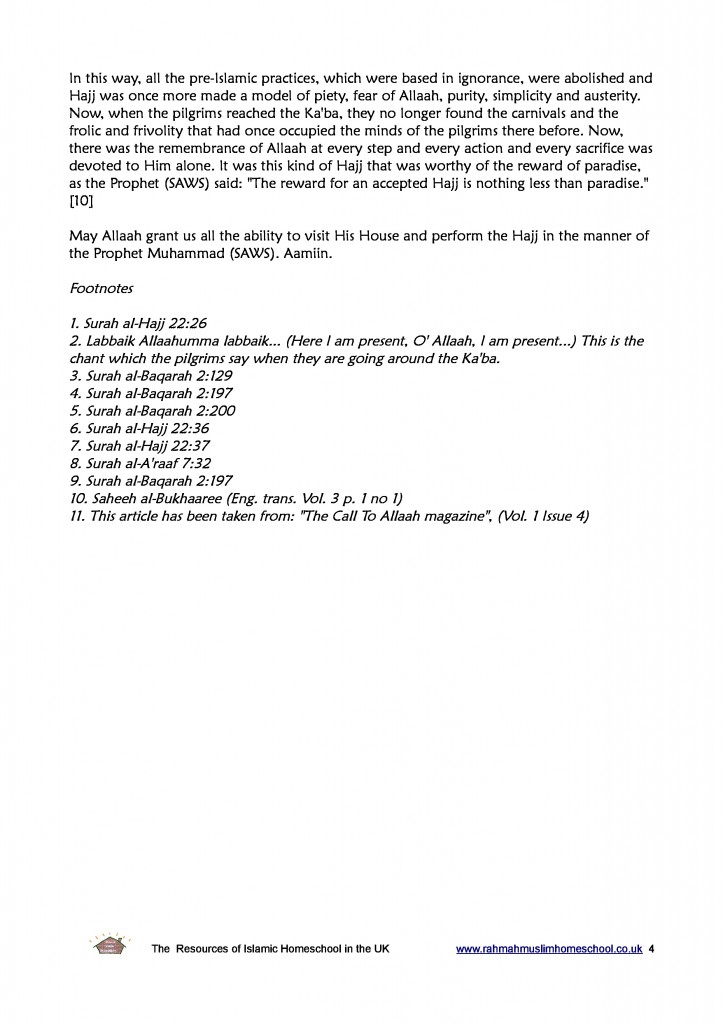 Starting with printing the map and apparently we need to glue the map together because the map was too big (you need two pieces of A4 paper).
My 6 y.o and 4 y.o coloured the map together, one in charge of the left side  and the other in charge of the right side. And my 9 y.o coloured the map by himself.
We coloured the objects such as trees and houses using felt tip pens and we used brown water colour to colour the background to get the old effect.
And here are the results;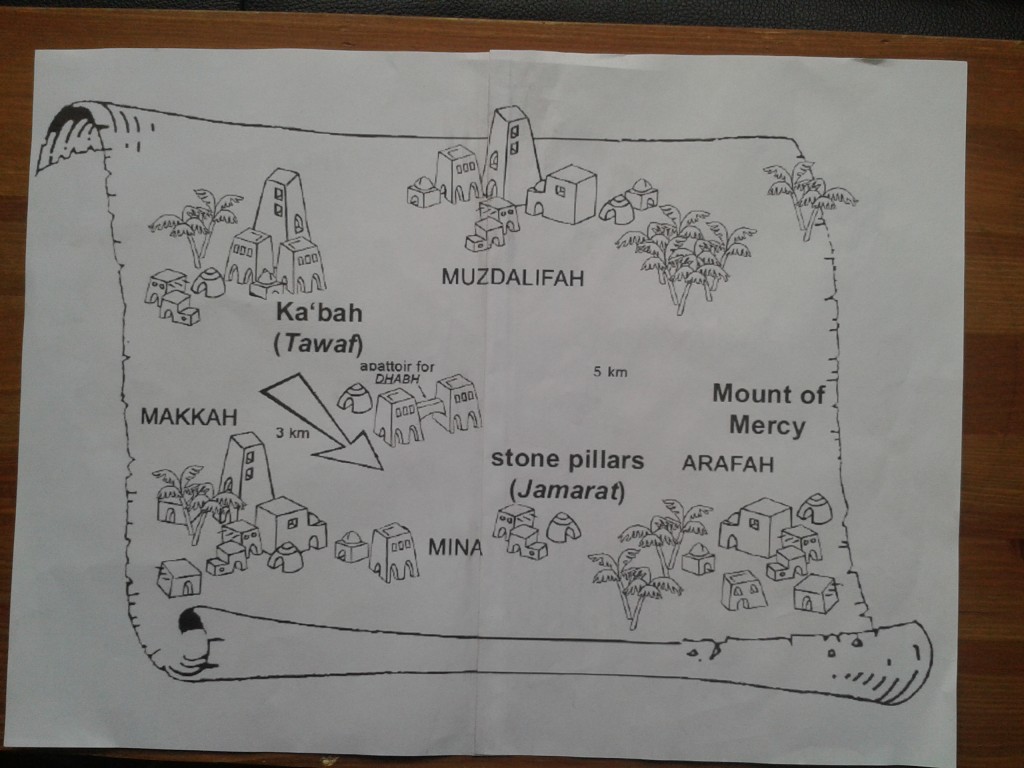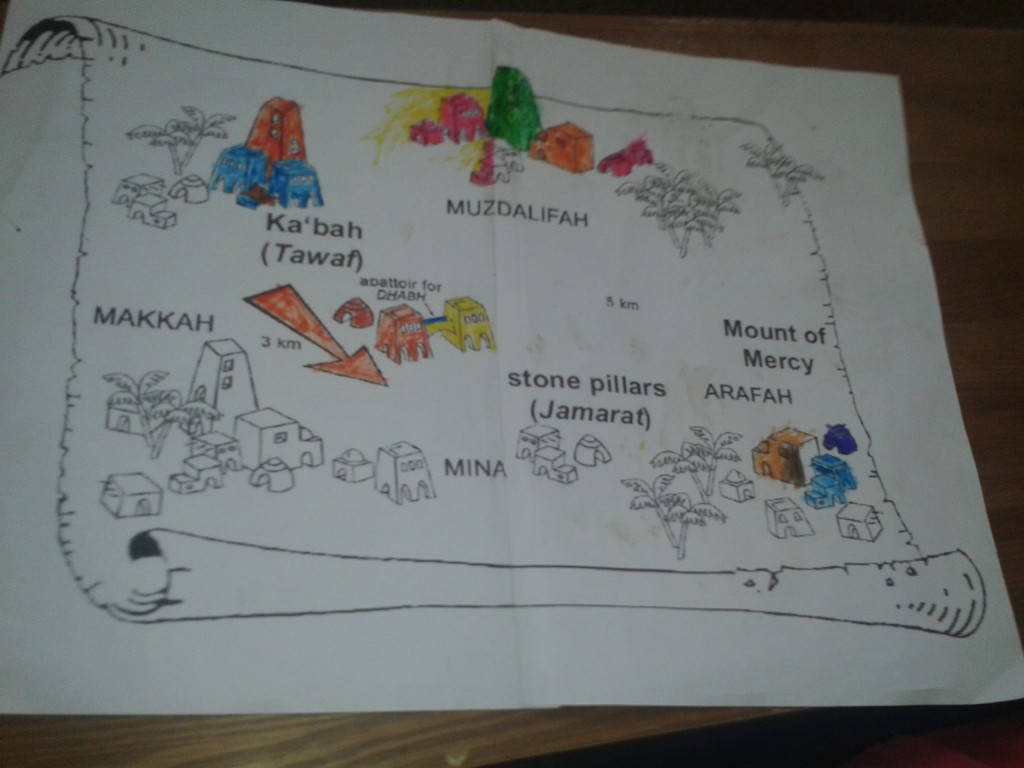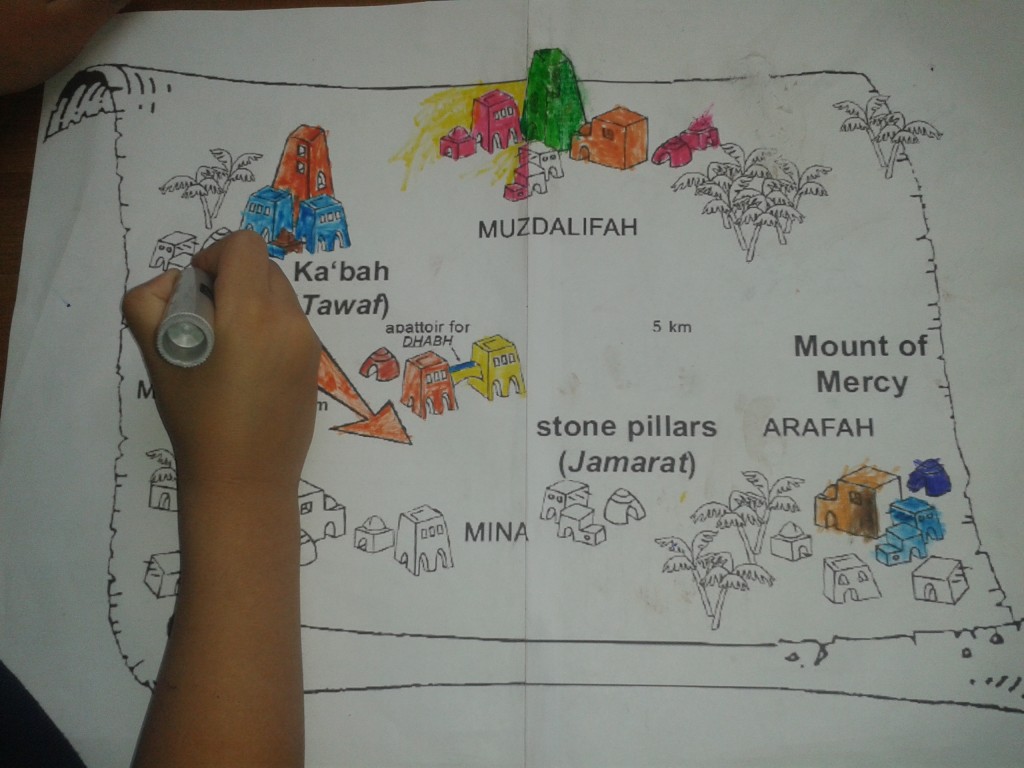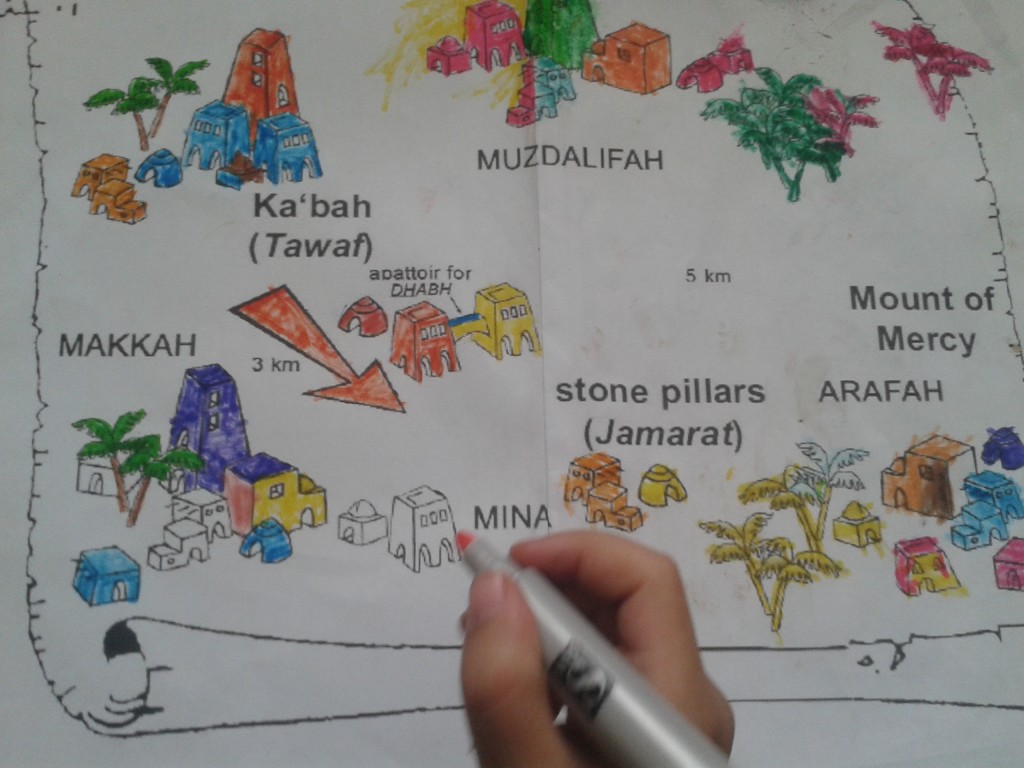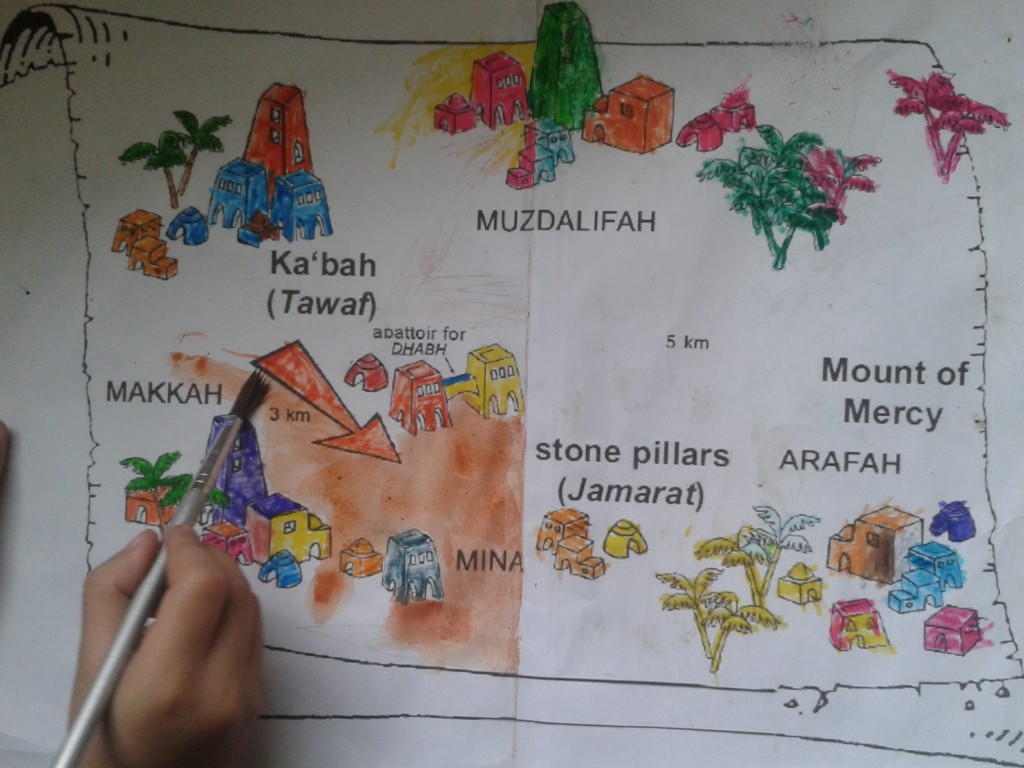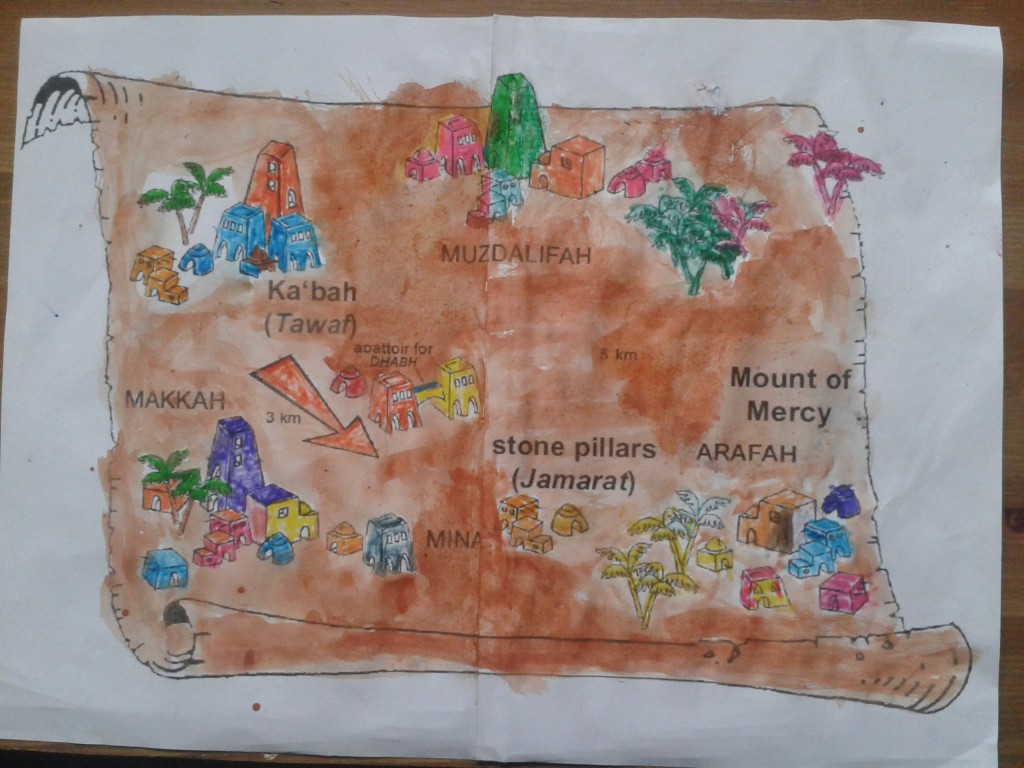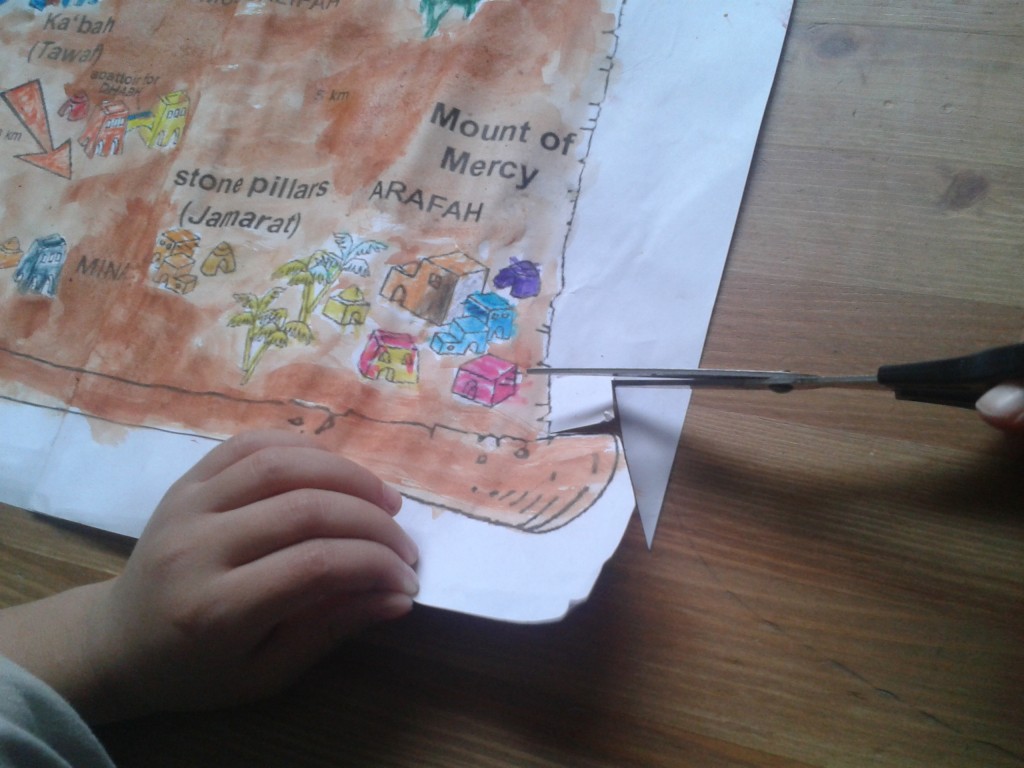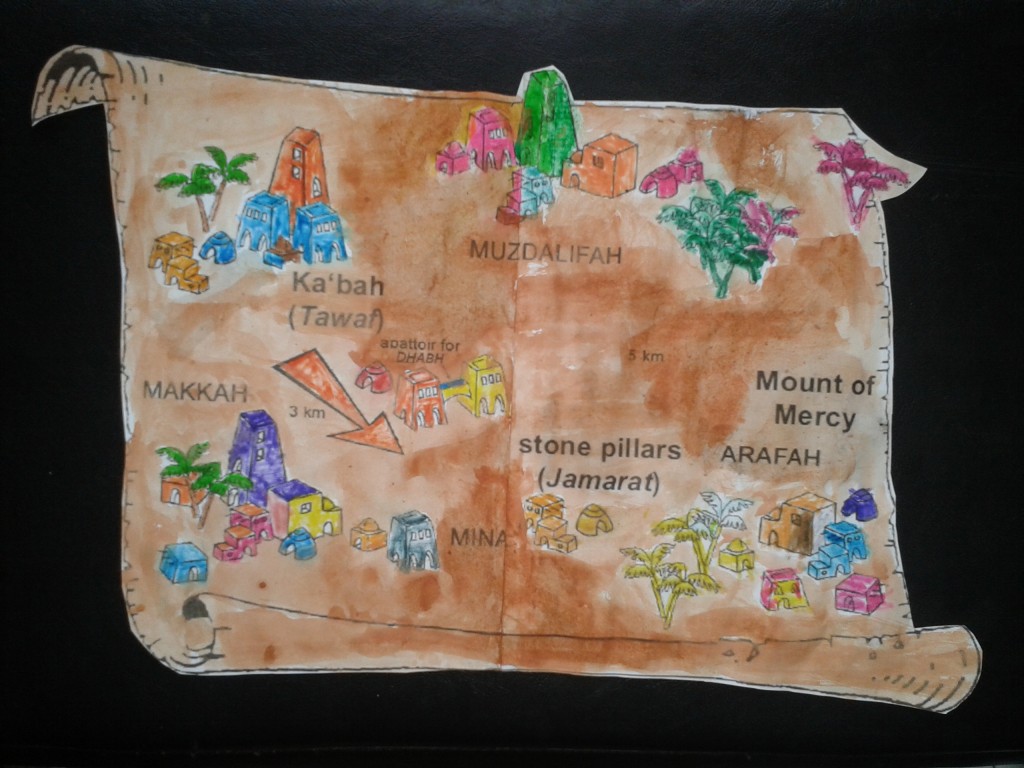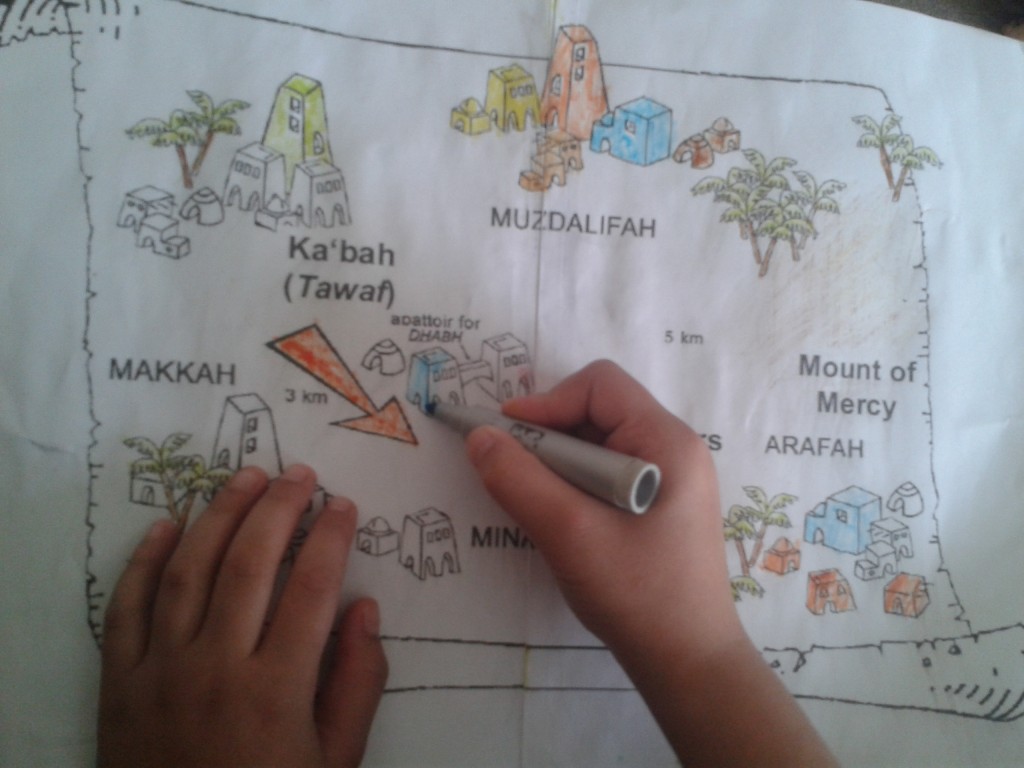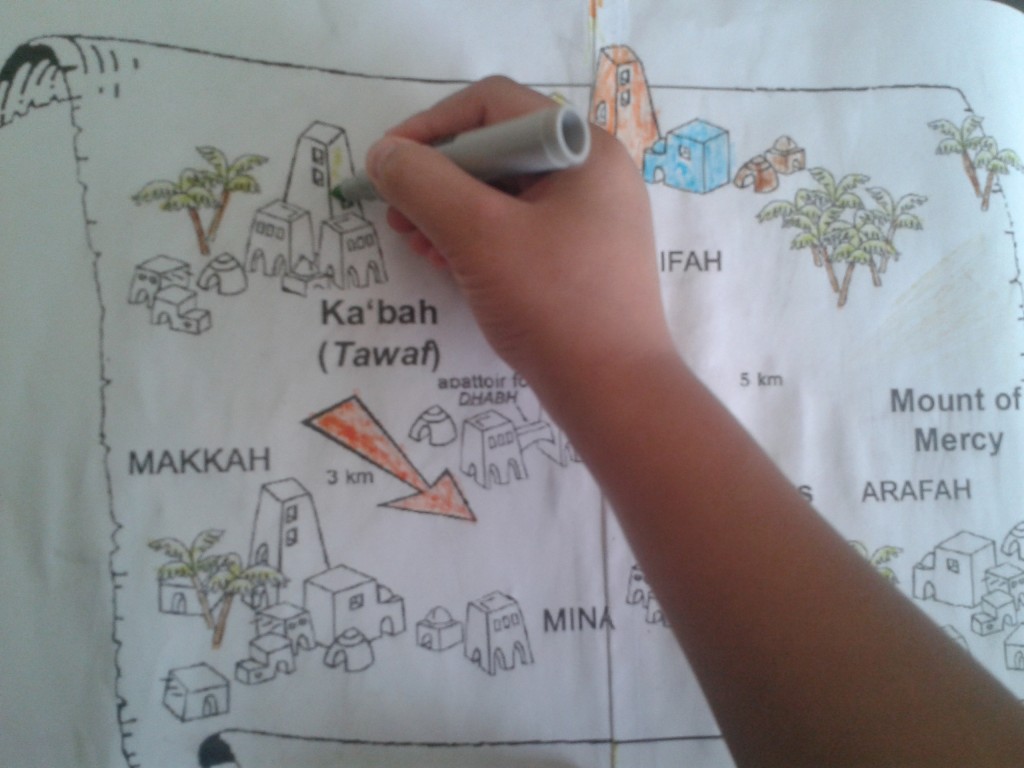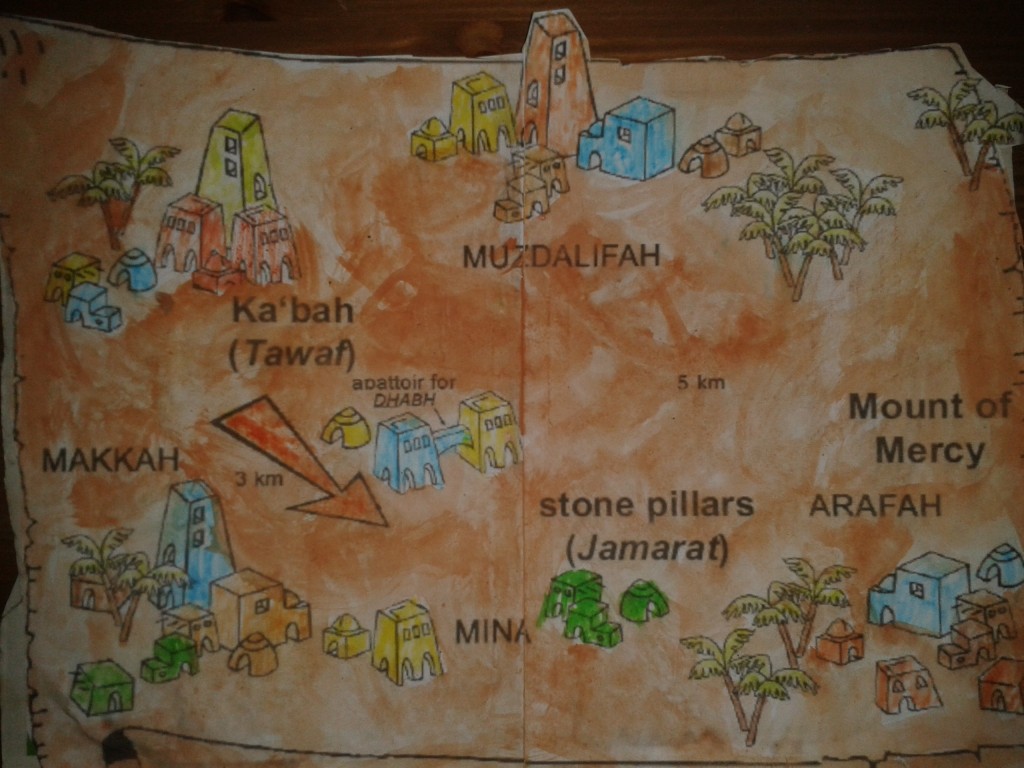 After they finished colouring, I read the history of hajj from TJ Hajj website. And that was it for today.
The challenge for day 2;
Day 2: Learn about the Ka'bah
Depending on the age of the children, you can either make a pop-up Ka'bah card or a diorama to teach them the significance of the Ka'bah, its physical features, and important locations around it, etc.
Please leave your comments at the bottom of this page or if you would like to share your ideas, click the Guest Post at the top of this page.
Jazaakumullahu Khairan for reading my blog.
Wassalamu'alaikum