Activity Key:
1. Reading and Remembering
2. Group Exercise
3. Brain Storming
4. Colouring and Writing
Learning objectives:
1. A: Allah
The Oneness of Allah (Tawheed), recognize some of the attributes of Allah.
2. B: Brother
How to interact with other people according to Islam.
3. C: Creation
Allah is the Creator of everything that exists.
4. D: Dua
The importance, benefits and power of dua.
5. E: Educate
The duty of seeking knowledge to keep us interested in learning about Islam.
6. F: Fasting
Children will learn about fasting in the month of Ramadan.
7. G: Good & Bad
Islamic manners.
8. H: Halal
An introduction to Halal foods.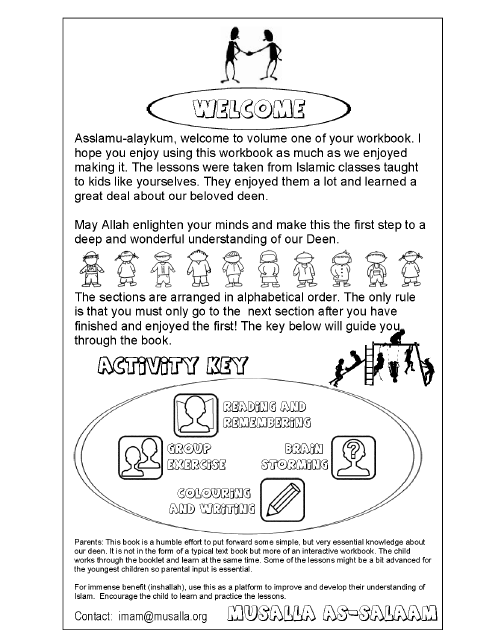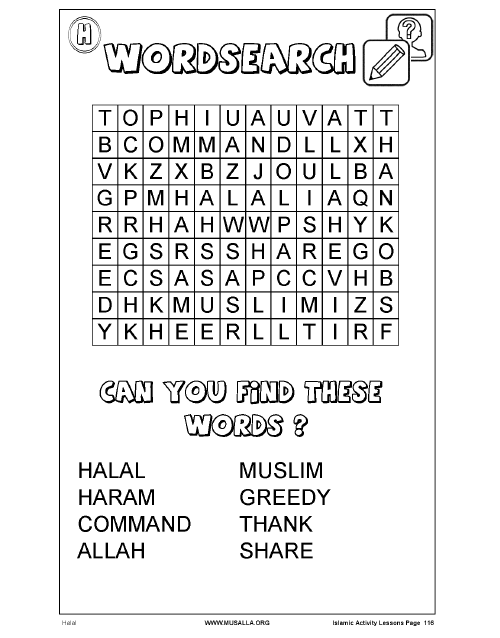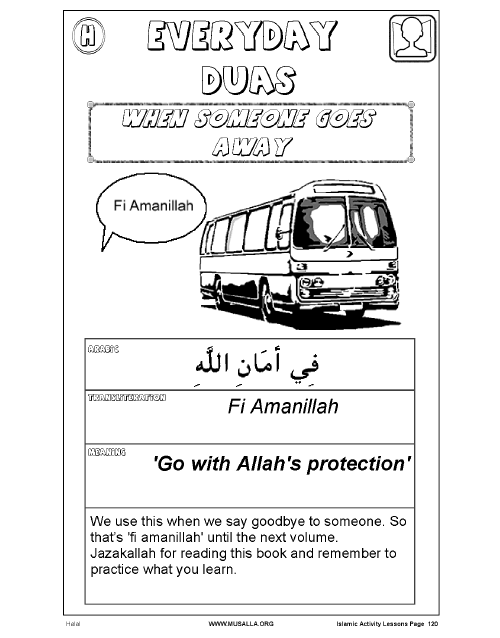 Please scroll down the widget below to preview the e-book.
To download the file, click the arrow sign on the top right corner of the widget.
or you can download here.
Rahmah