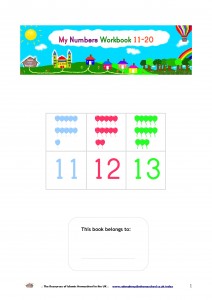 Assalamu'alaikum,
Use this set of worksheets (22 pages) to teach your child to count 11-20 in order. Please click here to download My Numbers Workbook 1-10. Suitable for preschool ages 3,4,5. You'll find lots of activities including:
1. Colouring, tracing and writing the numbers.
2. Matching the numbers.
3. Spelling the number words.
4. Filling in the missing numbers.
Please see pictures below to preview some of the pages.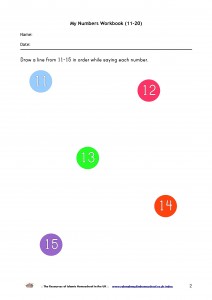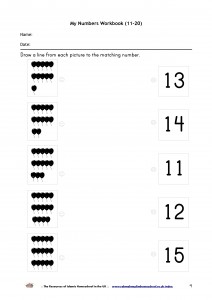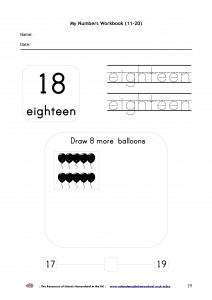 Download: My Numbers Workbook (11-20)
Jazaakumullah Khairan.
Wassalamu'alaikum.

More workbook : My Arabic Numbers Workbook