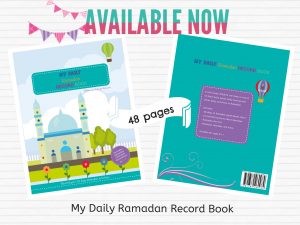 Updated: the New Edition is available here.
With a new design and more activities.
This is my new book available on Amazon,
"My Daily Ramadan Record Book".
It contains 48 pages of full colour paperback (8.5″x11″), including 30 pages of a daily checklist of Salah, fasting and other activities in Ramadan.
In this book children can keep a record of their daily activities in Ramadan.
Includes:
– A daily checklist of Salah, fasting, Qur'an recitation and other daily activities in Ramadan
– 30 days of Ramadan good deeds chart
– 24 interesting facts about Ramadan
– Ramadan dua list
– Ramadan calendar and more.
Suitable for ages 8-11.
A perfect gift for your loved ones.
FREE UK Delivery (on book orders dispatched by Amazon over £10).
To request a bulk quantity quotation please contact me.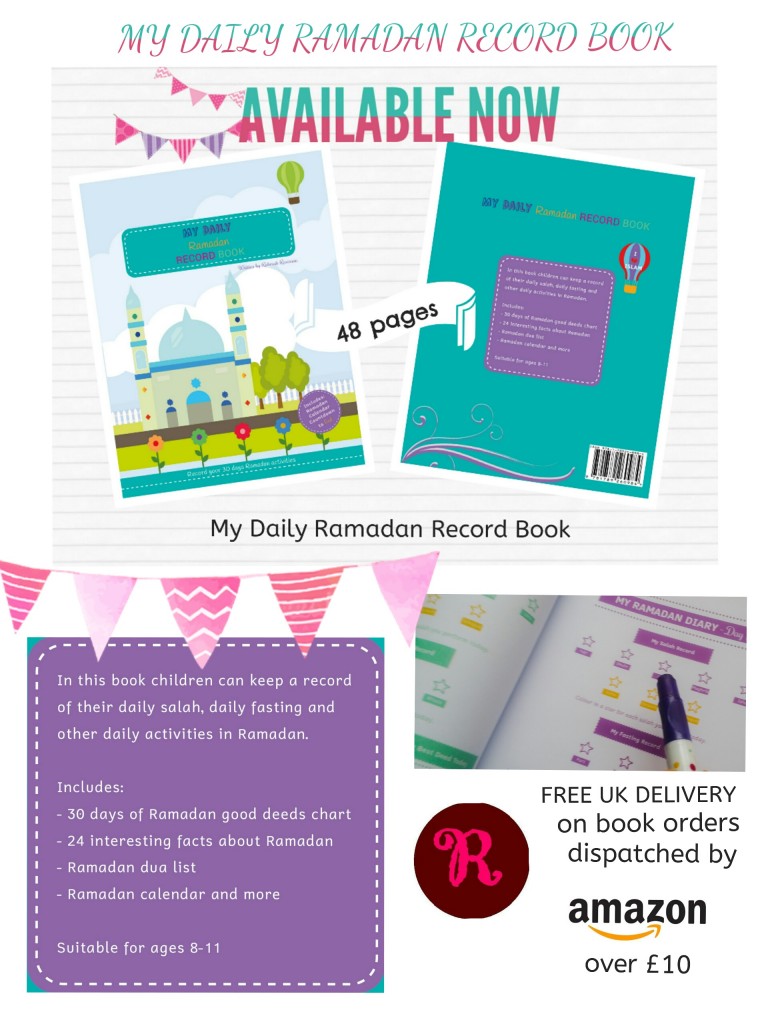 About
My name is Rahmah, I'm originally from Indonesia, currently living in the UK. My educational background is in Electrical Engineering. If you like my blog, please press Ctrl+D to bookmark my page and check What's new at Rahmah Muslim Homeschool.