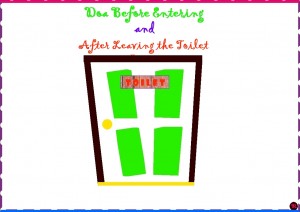 Assalamu'alaikum wr wb,
Daily Dua for Kids.
Dua Before Entering the Toilet (enter with left foot).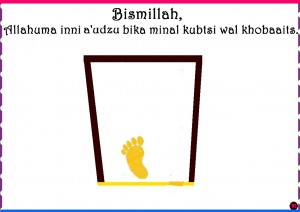 بِسْمِ اللَّهِ) اللَّهُمَّ إِنِّي أَعُوذُ بِكَ مِنَ الْخُبْثِ وَالْخَبَائِثِ)
Bismillah, Allahuma inni a'udzu bika minal khubtsi wal khobaaits.
In the name of Allah, O Allah, I seek refuge in You from the male female Devils.
Dua After Leaving the Toilet (leave with right foot).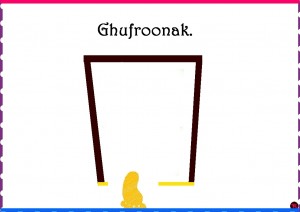 غُفْرَانَكَ
Ghufroonak.
I seek Your forgiveness.
Wassalamu'alaikum wr wb.