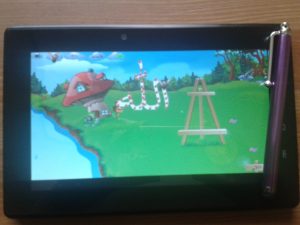 Assalamu'alaikum,
Sometimes I can't be bothered to print worksheets for my kids. So I use Apps instead of papers.
One of our favourite Arabic writing app is Ana Auktub or "I write in Arabic". This App is very easy to use and make learning more fun.
They can practice their Arabic handwriting such as Arabic alphabets, numbers and words using a smartphone or a tablet.  Accompanied by a clear pronounciation to help them to Continue reading →
About
My name is Rahmah, I'm originally from Indonesia, currently living in the UK. My educational background is in Electrical Engineering. If you like my blog, please press Ctrl+D to bookmark my page and check What's new at Rahmah Muslim Homeschool.