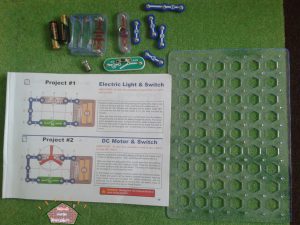 Assalamu'alaikum,
Actually we did some electronics projects in 2012, but I decided to start it again from the beginning using another electronics kit. This kit is more complicated than the kit that we used before, it has 750 projects, yes, thats a lot. If you haven't read our previous electronics projects please click here, here and here.
We started from the very basic of circuit, Project 1; Electric Light and Switch.
The objective from this project is to show how electricity is turned "ON" or OFF" with a switch. Continue reading →
About
My name is Rahmah, I'm originally from Indonesia, currently living in the UK. My educational background is in Electrical Engineering. If you like my blog, please press Ctrl+D to bookmark my page and check What's new at Rahmah Muslim Homeschool.