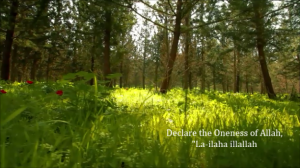 Assalamu'alaikum,
This is our youtube video about the oneness of Allah. It's a great way to start introducing Allah to our kids.
Declare the Oneness of Allah,
"La-ilaha illallah"
Allah is one and can't be three,
The truth is simple as can be.
He's the source of everything,
And doesn't need a single thing,
He wasn't born and will not die, Continue reading →
About
My name is Rahmah, I'm originally from Indonesia, currently living in the UK. My educational background is in Electrical Engineering. If you like my blog, please press Ctrl+D to bookmark my page and check What's new at Rahmah Muslim Homeschool.