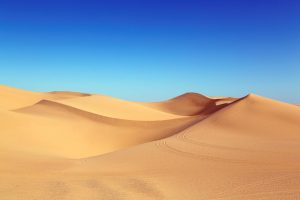 Deserts are dry. They are normally sandy or rocky. The original meaning of the word desert is 'an abandoned place'.
There are four different types of deserts:
1) Polar desert
2) Subtropical desert
3) Cold winter desert
4) Cool coastal desert
The Thar desert is the 17th largest desert, and the world's 9th biggest subtropical desert. The Carcross desert is the smallest desert in the world, it's just a series of sand dunes since the area is too humid to be considered an actual desert. The Sahara in Africa, is the biggest and hottest desert in the world. It hasn't rained for 200 years.
Some animals can live in the desert, such as: Continue reading →