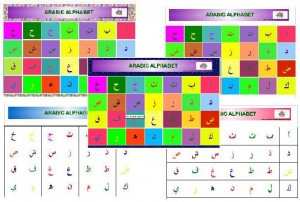 Assalamu'alaikum wr wb,
Please feel free to download the Arabic Alphabet Posters (pdf format).
A bright and colourful Arabic Alphabet Posters for kids. Choose the design that you like, you can print them and it can be displayed on the wall.
Please hover over the tittle (Arabic Poster 1,2,3,4 or 5) you wish to download.
Wassalamu'alaikum wr wb.