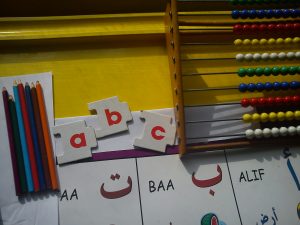 Assalamu'alaikum wr wb,
These resources represent personal work that I have made and downloaded for my childrens' study.
Please feel free to download these worksheets and copy as many as you need for you, your family and your friends. Choose the topic you are interested in from the drop-down menu.
Wassalamu'alaikum wr wb.
About
My name is Rahmah, I'm a homeschooling Mum of five. I live in the UK but I'm originally from Indonesia. My educational background is in Electrical Engineering. If you like my blog, please press Ctrl+D to bookmark my page and check What's new in Rahmah Muslim Homeschool. Please, remember me in your duaa's.