Tag Archives:
fun activities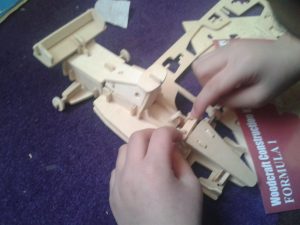 Assalamu'alaikum,
My 9 y.o likes to play with construction toys. Actually it keeps him occupied and busy. His dad bought him a woodcraft construction kit (it's suitable for ages 7 and up). So I assumed he could build it himself.
And here is his formula 1 car. Although he broke some pieces, he managed to fix it with Continue reading →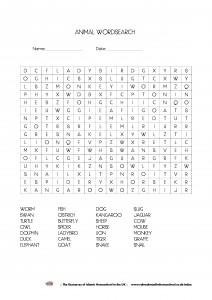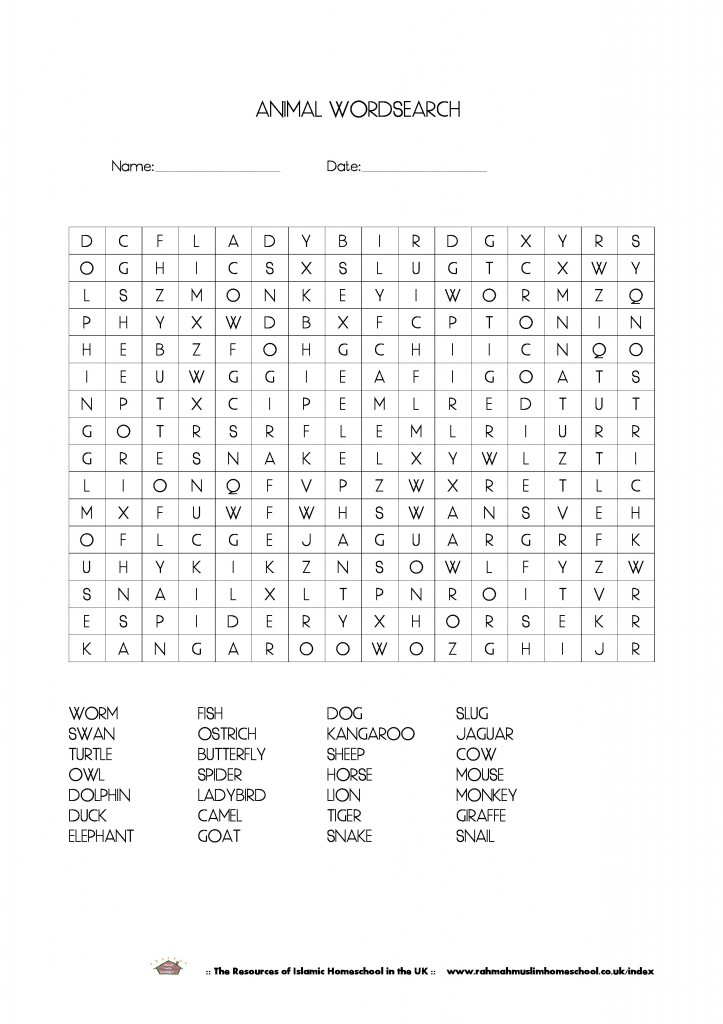 Assalamu'alaikum,
Children love wordsearches, it will keep them occupied for a while.
Great way for them to play and learn about animals at the same time. Check the answers using the answers key.
Find the words located at the bottom of the page.
WORM, FISH, DOG, SLUG, SWAN, OSTRICH, KANGAROO, JAGUAR, TURTLE, BUTTERFLY, SHEEP, COW, OWL, SPIDER, HORSE, MOUSE
DOLPHIN, LADYBIRD, LION, MONKEY, DUCK, CAMEL, TIGER, GIRAFFE, ELEPHANT, GOAT,  SNAKE, SNAIL.
Preview; Continue reading →