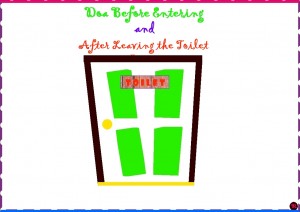 Assalamu'alaikum wr wb,
Daily Dua for Kids.
Dua Before Entering the Toilet (enter with left foot).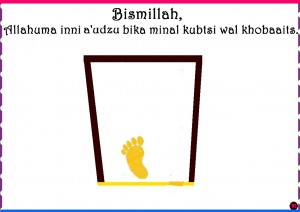 بِسْمِ اللَّهِ) اللَّهُمَّ إِنِّي أَعُوذُ بِكَ مِنَ الْخُبْثِ وَالْخَبَائِثِ)
Bismillah, Allahuma inni a'udzu bika minal khubtsi wal khobaaits.
In the name of Allah, O Allah, I seek refuge in You from Continue reading →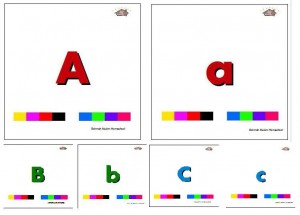 Assalamu'alaikum wr wb,
Please feel free to download the Alphabet Letter Flashcards and Poster (Upper Case and Lower Case) in pdf format.
Flashcards to help your children to learn the Alphabet Letters. It contains Alphabet Letters from A to Z (Upper Case and Lower Case). Continue reading →