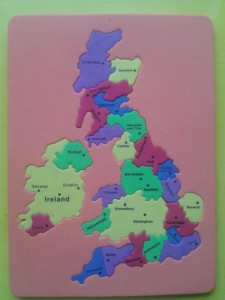 Assalamu'alaikum wr wb,
Please feel free to download the British Isles Worksheet.
The British Isles are a group of islands off the northwest coast of continental Europe that include the islands of Great Britain, Ireland and over six thousand smaller isles. The British Isles lie off the mainland of Europe. Oceans currents and winds keep the weather mild and moist.
The largest island is Great Britain, which is made up of three countries joined together in a United Kingdom. These are England, Scotland and Wales. The second biggest island is called Ireland. The northern part (Northern Ireland) of this is governed as part of Continue reading →
About
My name is Rahmah, I'm originally from Indonesia but currently live in the UK. My educational background is in Electrical Engineering. If you like my blog, please press Ctrl+D to bookmark my page and check What's new at Rahmah Muslim Homeschool.