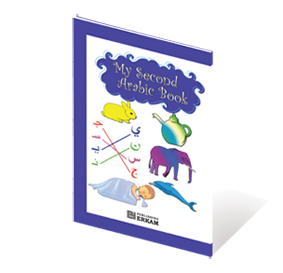 Assalamu'alaikum,
My Second Arabic Book is the second tittle in a series of Arabic books based on early learning of Arabic language.
For those who haven't downloaded My First Arabic Book, please click here.
The contents have been skillfully selected, organized and written to suit the level of the learner. The main objectives of the book are to recognize Arabic alphabets and read them with their vowels i.e. fatha, kasra and dhamma. Also an introduction of joint form alphabets i.e. letter in the beginning, middle and last. Continue reading →
About
My name is Rahmah, I'm a homeschooling Mum of five. I live in the UK but I'm originally from Indonesia. My educational background is in Electrical Engineering. If you like my blog, please press Ctrl+D to bookmark my page and check What's new in Rahmah Muslim Homeschool. Please, remember me in your duaa's.