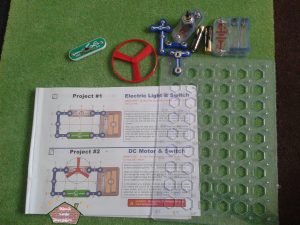 Assalamu'alaikum,
To find out more about our previous electronics project, please click here.
The objective from project 2 is to show how electricity is used to run a Direct Currect (DC) Motor.
Before you continue reading about this project, you might need to know what is Direct Current (DC). Direct current is an electric current flowing in one direction only, it will always flow from one point to another. Batteries and solar cells produce direct current, they have positive and negative terminals.
You might have heard of Alternating current (AC) as well. Continue reading →