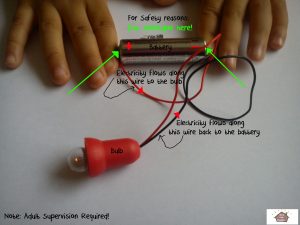 Assalamu'alaikum wr wb,
About Electricity

Electricity is the movement of invisible negatively charged particles called electrons. Electricity in your home comes from a generator, which produces electricity by rotating large coils in a magnetic field. The electricity is carried by wires from the power station all the way to your light, toaster, fan, laptop, etc.
Electricity can also be produced in Continue reading →
About
My name is Rahmah, I'm a homeschooling Mum of five. I live in the UK but I'm originally from Indonesia. My educational background is in Electrical Engineering. If you like my blog, please press Ctrl+D to bookmark my page and check What's new in Rahmah Muslim Homeschool. Please, remember me in your duaa's.