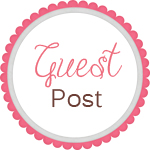 Assalamu'alaikum,
This is the place where you can share anything about Homeschooling such as worksheets, art work, crafts, cooking lessons, science projects or short educational videos (Maximum upload file size: 1MB).
If you have any creative ideas or suggestions that you would like to share, please fill in the form at the bottom of this page with Subject; GP. Including short descriptions about your self, your location and your ideas. In Sha Allah, your ideas will be added to RMH blog (with credit to you) for others to enjoy. Please state if you do not wish me to put the descriptions about you.
No music instruments except percussion sound and no affiliate linking is allowed.
Jazaakumullah Khairan for reading my blog.
Wassalamu'alaikum wr wb.
Guest Post are welcome.
About
My name is Rahmah, I'm originally from Indonesia but currently live in the UK. My educational background is in Electrical Engineering. If you like my blog, please press Ctrl+D to bookmark my page and check What's new at Rahmah Muslim Homeschool.