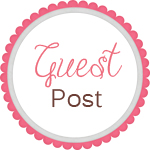 Assalamu'alaikum warahmatullahi wabarakatuh,
This is the place where you can share anything about Homeschooling such as worksheets, art work, crafts, cooking lessons, homeschooling tips or science projects.
If you have any creative ideas or suggestions that you would like to share, please fill in the form at the bottom of this page with Subject: Guest Post.
No music instruments except percussion sound and no affiliate linking is allowed.
I will review your guest post, if your post is approved, it will be published on my blog,
in shaa Allaah.
Jazaakumullah Khairan for reading my blog.
Wassalamu'alaikum warahmatullahi wabarakatuh.
Submit your Guest Post Here.