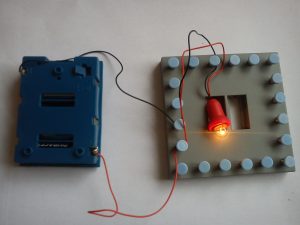 Assalamu'alaikum wr wb,
Electricity will not flow through a circuit which has a "break" or gap in it. A Switch is a device which can be used to complete or break a circuit so that devices can be switched ON or OFF.
To make appliance work, or light glow you need to close the circuit, you must have a complete unbroken path so electric current can flow from Continue reading →
About
My name is Rahmah, I'm originally from Indonesia but currently live in the UK. My educational background is in Electrical Engineering. If you like my blog, please press Ctrl+D to bookmark my page and check What's new at Rahmah Muslim Homeschool.