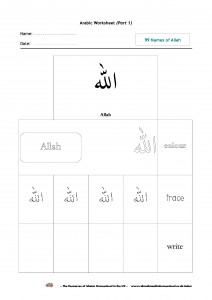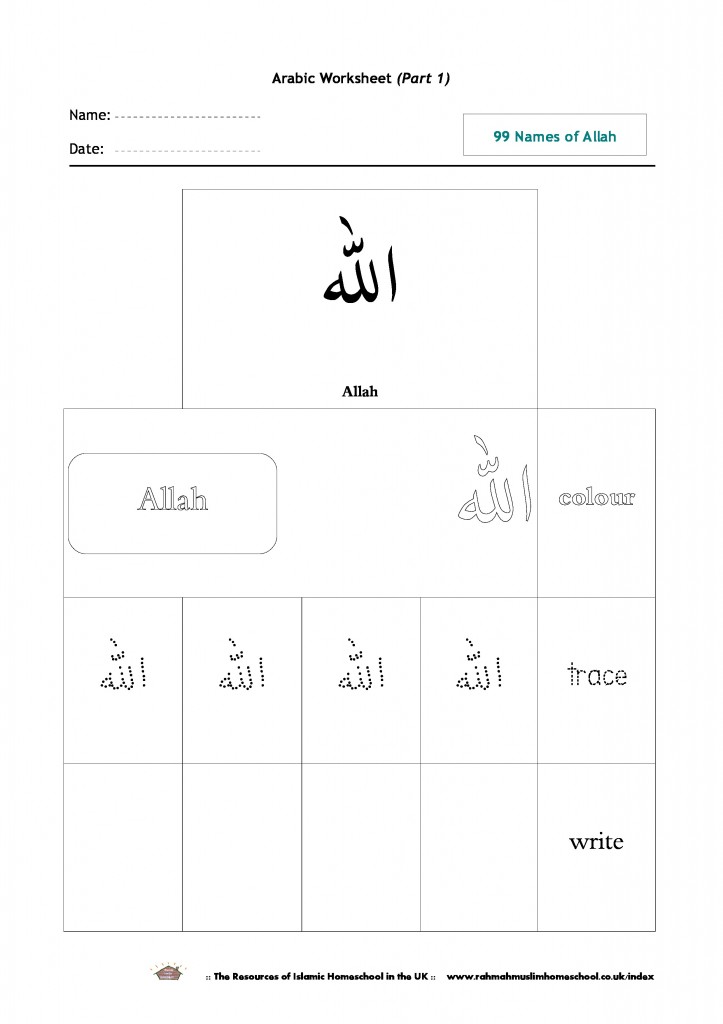 Assalamu'alaikum,
::UPDATE:: All Part 1 Worksheets have been revised. Please see pictures for details.
Learn and practice to write the 99 Names of Allah (Asma'ul Husna) in Arabic as well as the meanings in English.
1. Allah (الله) → Allah
2. Ar-Rahman (الرحمن) → The All-Compassionate
3. Ar-Rahim (الرحيم) → The All-Merciful
4. Al-Malik (الملك) → The Absolute Ruler
5. Al-Quddus (القدوس) → The Pure One
6. As-Salaam (السلام) → The Source of Peace
7. Al-Mu'min (المؤمن) → The Inspirer of Faith
8. Al-Muhaimin (المهيمن) → The Guardian
9. Al-'Aziz (العزيز) → The Victorious
Please incourage your child to write her/his own name.
Help your child as needed and praise her/him at the completion of each worksheet.
Remember to write from right to left.
Practice makes perfect!
Before: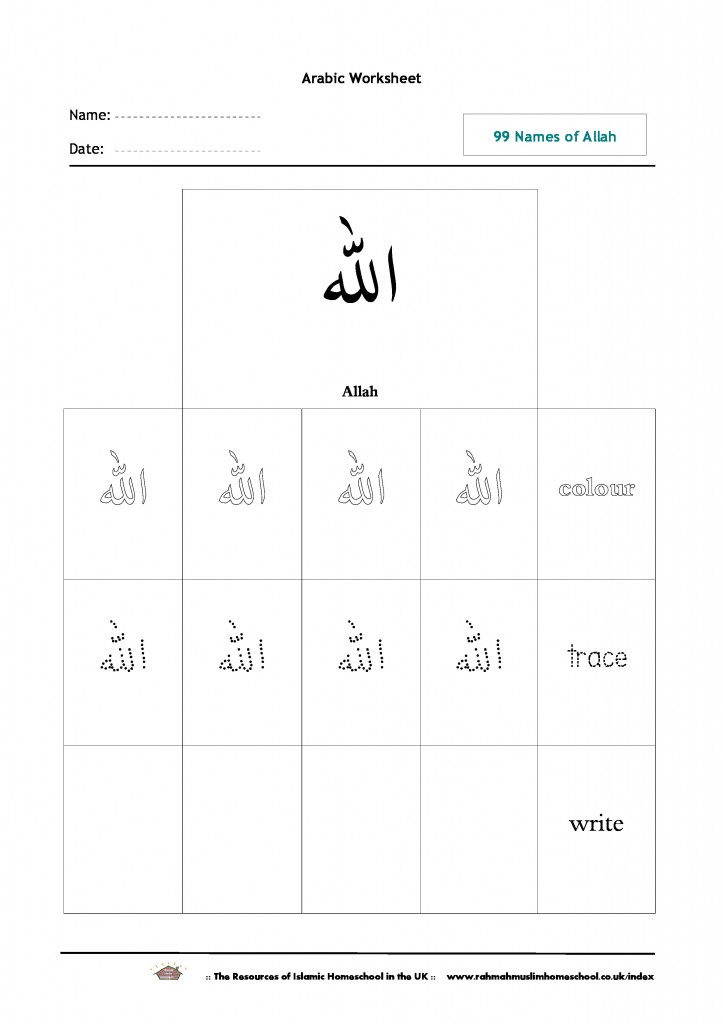 After: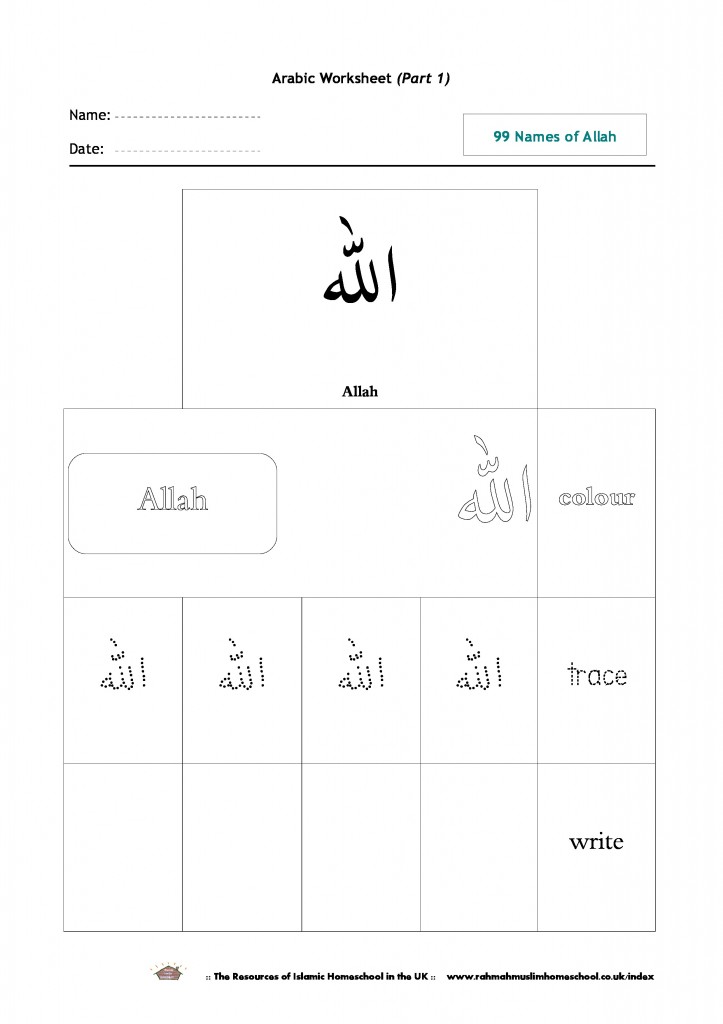 Download here:
Allah Revision, Ar Rahman Revision, Ar Rahiim Revision, Al Malik Revision, Al Qudus Revision, As Salaam Revision, Al Mu'min Revision, Al Muhaimin Revision, Al Aziz Revision
Jazaakumullahu Khairan for reading my blog.
Wassalamu'alaikum.

Source; Search Truth