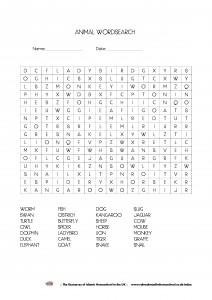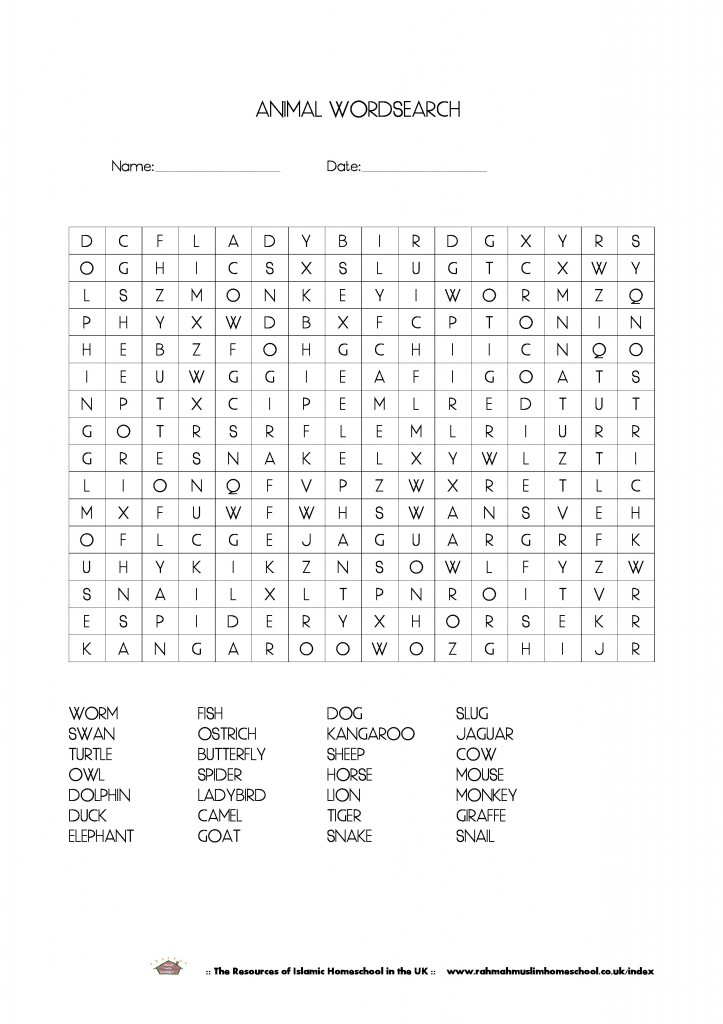 Assalamu'alaikum,
Children love wordsearches, it will keep them occupied for a while.
Great way for them to play and learn about animals at the same time. Check the answers using the answers key.
Find the words located at the bottom of the page.
WORM, FISH, DOG, SLUG, SWAN, OSTRICH, KANGAROO, JAGUAR, TURTLE, BUTTERFLY, SHEEP, COW, OWL, SPIDER, HORSE, MOUSE
DOLPHIN, LADYBIRD, LION, MONKEY, DUCK, CAMEL, TIGER, GIRAFFE, ELEPHANT, GOAT,  SNAKE, SNAIL.
Preview;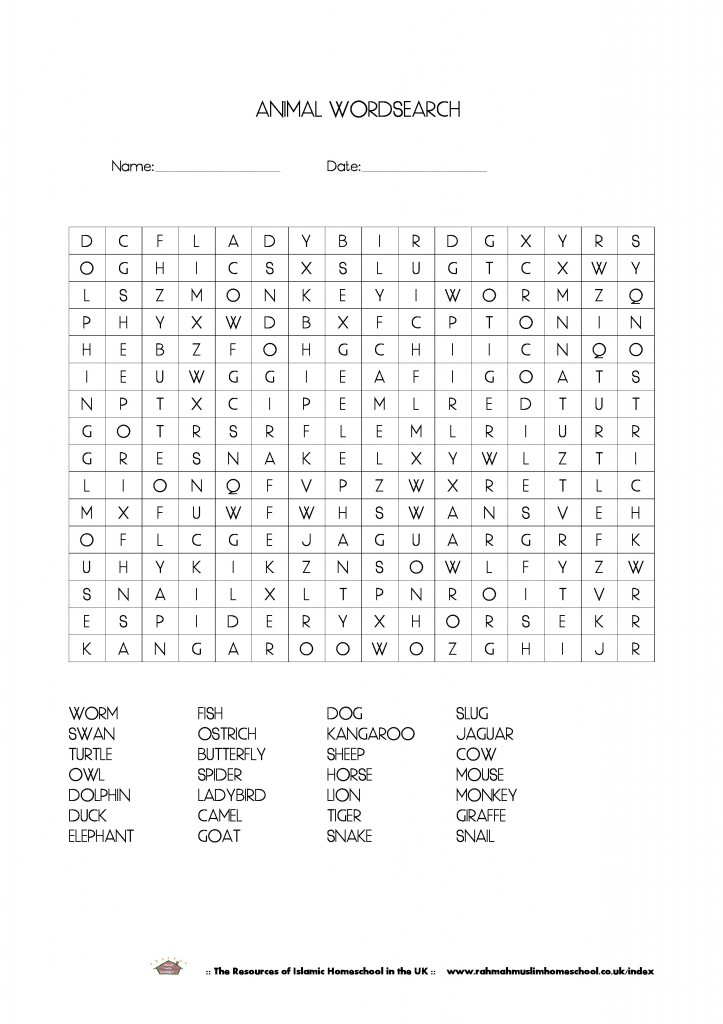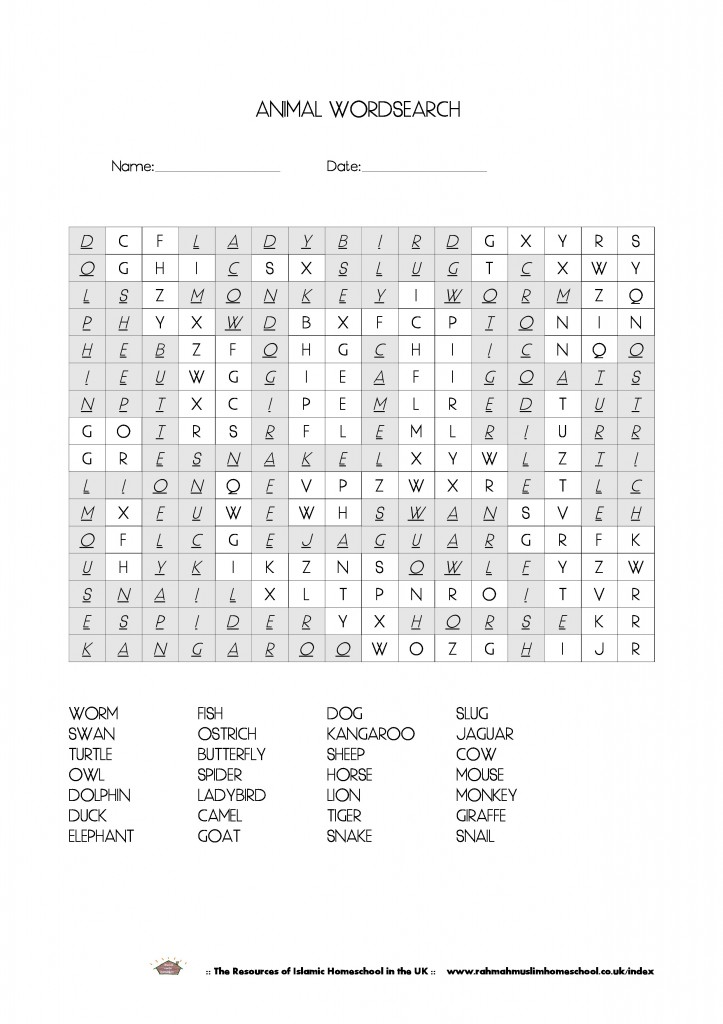 Download here Animal Wordsearch and Animal Wordsearch Answer
Please leave your comments at the bottom of this page or if you would like to share your ideas, click the Guest Post at the top of this page.
Jazaakumullahu Khairan for reading my blog.
Wassalamu'alaikum wr wb.