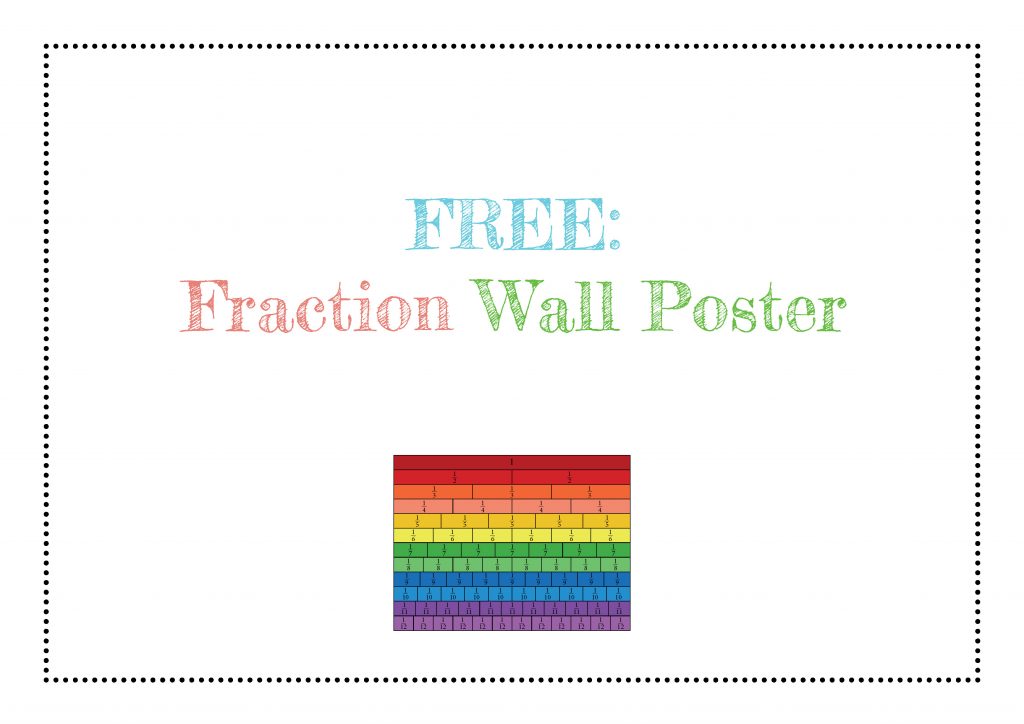 Free rainbow fraction wall poster. Fraction wall helps children to learn about fractions and in particular equivalent fractions. Click the button below to download the poster:
Click here to purchase the full version (includes in the full version pack – 9 pages: Fraction Wall Poster with and without labelling, blank fraction walls (trace the fractions on the fraction wall and write the fractions on your own), colour the fraction wall worksheets, cut and paste the fractions).
Terms and Conditions of Use:
• You may print or download this file for your personal use only.
• Please do not modify the file.
• Not to be sold, distributed, reproduced or transferred in any form.
• For permission requests please contact Rahmah Muslim Homeschool.
• If you would like to share, please link to my blog post not directly to the pdf file.
• No commercial use.