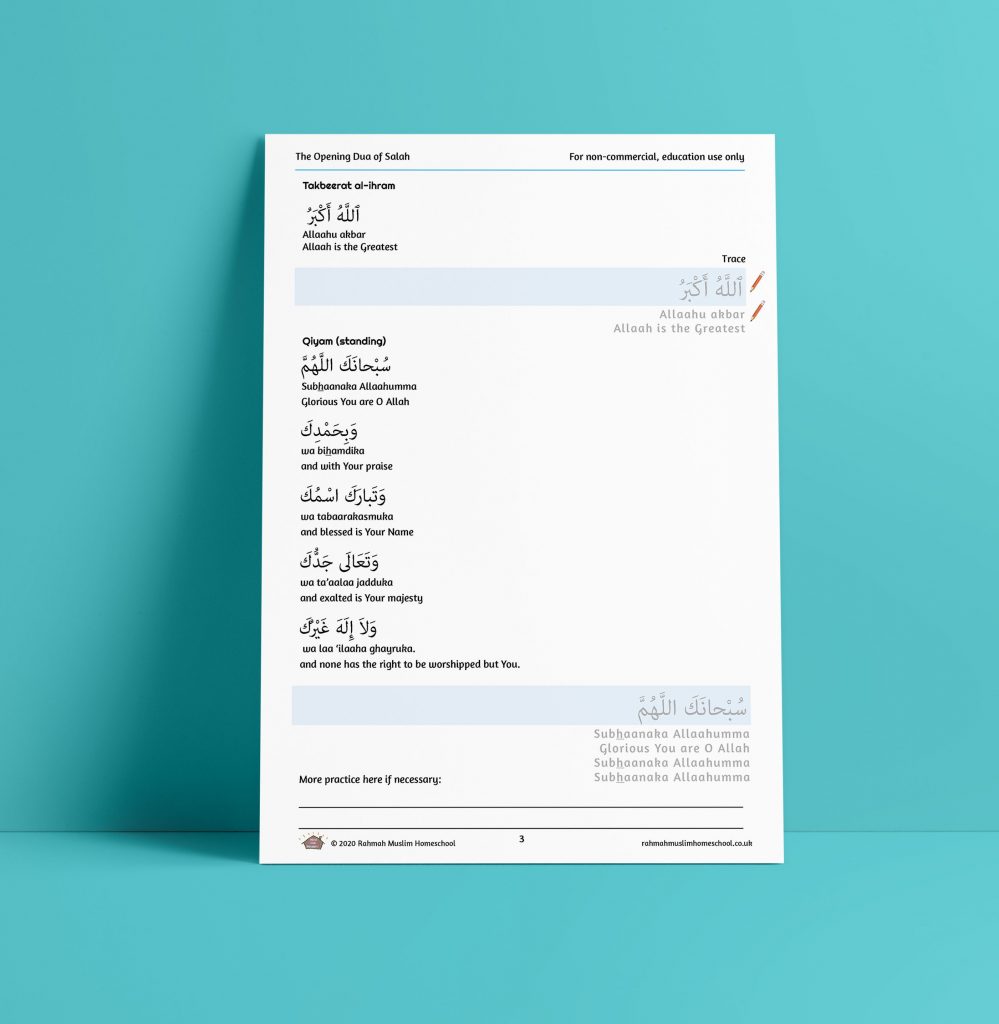 Memorise the dua by tracing and writing the Dua in Arabic and English or Bahasa including the transliteration (4 pages).
If you want to memorise the last 15 Surahs of the Qur'an and Surah Al Fatihah word by word, please click here to purchase my book.
In hadith book of Sunan Ibn Majah Vol. 1, Book 5, Hadith 804 the same was mentioned. it was narrated that Abu Sa'eed Al-Khudri said: "The Messenger of Allaah used to start his prayer by saying: 'Subhaanaka Allaahumma wa bihamdika, wa tabaarakasmuka, wa ta'aalaa jadduka, wa laa 'ilaaha ghayruka'.
English:
Bahasa:
Terms and Conditions of Use:
• You may print or download this file for your personal use only.
• Please do not modify the file.
• Not to be sold, distributed, reproduced or transferred in any form.
• For permission requests please contact Rahmah Muslim Homeschool.
• If you would like to share, please link to my blog post not directly to the pdf file.
• No commercial use.