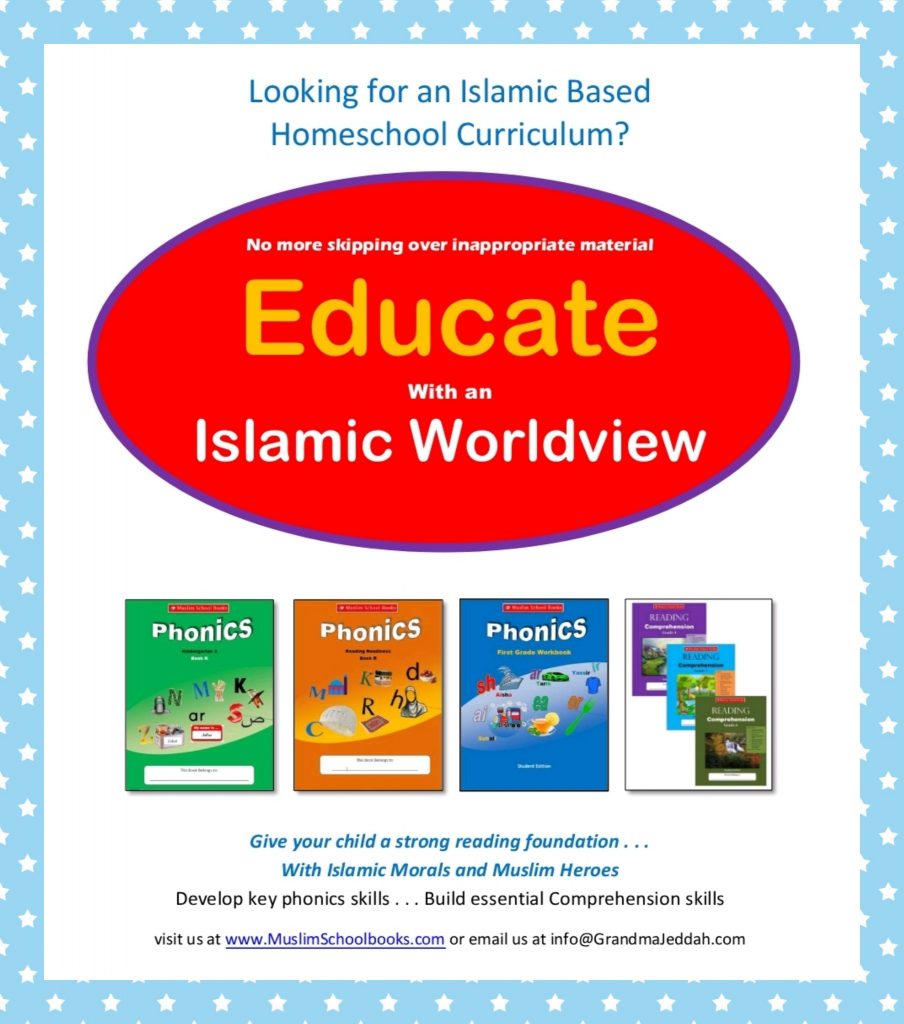 Guest Post by Grandma Jeddah
Assalamu Alaikum Muslim homeschool Moms,
Are you frustrated with having to skip over or rewrite stories that promote witches, magic and mythology?
Are you concerned about your children reading books that have immodestly dressed characters, boy and girl relationships, and immoral gender content?
Are you concerned about your children learning from online sites that use music in their teaching programs? You are not alone!

Welcome to Muslim School Books!
Now you can help your children develop a solid phonics and reading foundation with a reading program that was designed just for them. Muslim School Books promotes Islamic values and helps build Islamic character while fostering exceptional reading skills for your Muslim child.
Make Teaching More Gratifying
Islamic learning shouldn't stop at the end of Islamic Studies class. Our reading program adheres to the hadith that discourages making images. Consequently, our illustrations do not display images of people or animals. Our books also avoid themes that might be offensive to the Islamic way of life such as musical instruments, magic, witches, and immoral gender issues.
What our books do offer your young learner are engaging stories that explain about Allah's amazing creations such as trees, wasps, owls, and skunks. Our books also encourage your child to develop an appreciation and love for his or her religion by reading entertaining stories about Eid, Quran contests, companions of The Prophet (saw), and important practices in Islam. The hope is that Muslim School Books will help raise generations of Muslim children who have a solid reading foundation and feel comfortable and secure about being Muslim.
Visit our website at www.MuslimSchoolBooks.com for more information.
Would you like to receive 20% off your first purchase of Muslim School Books?
Use this coupon code: Muslimeducation
Coupon expires September 30, 2020.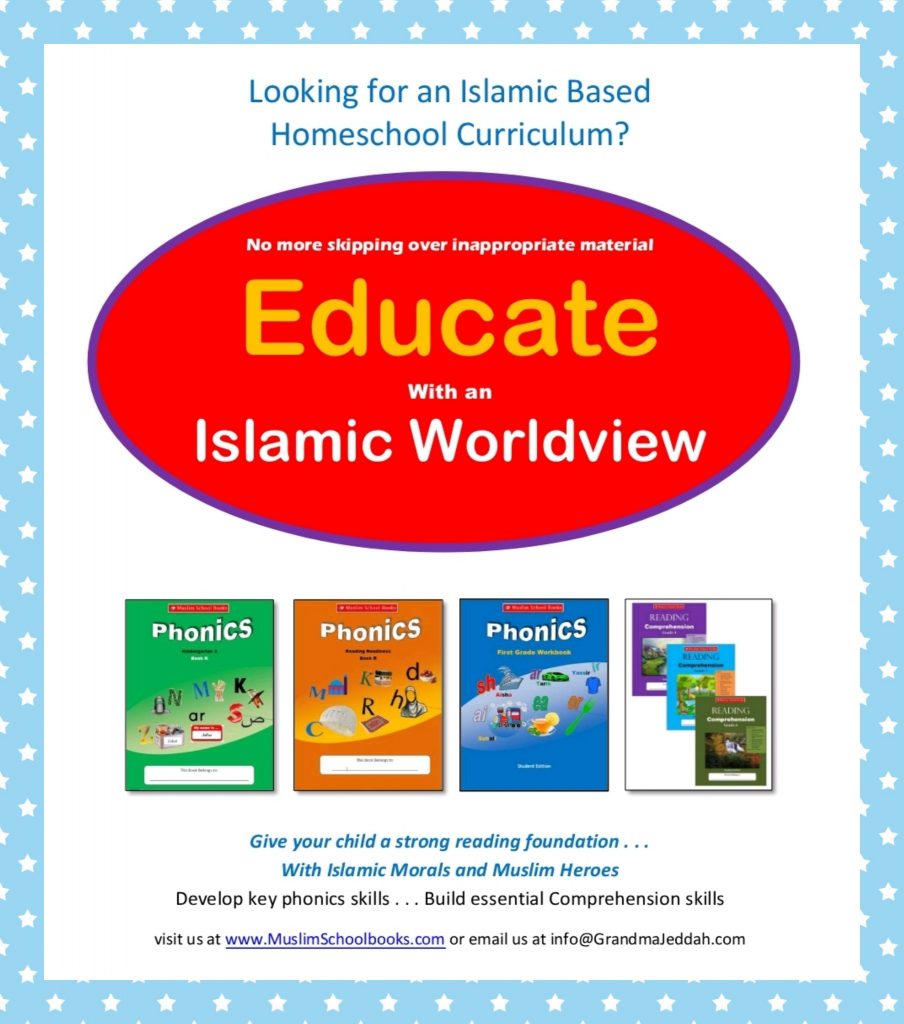 Click here if you would like to submit a guest post.