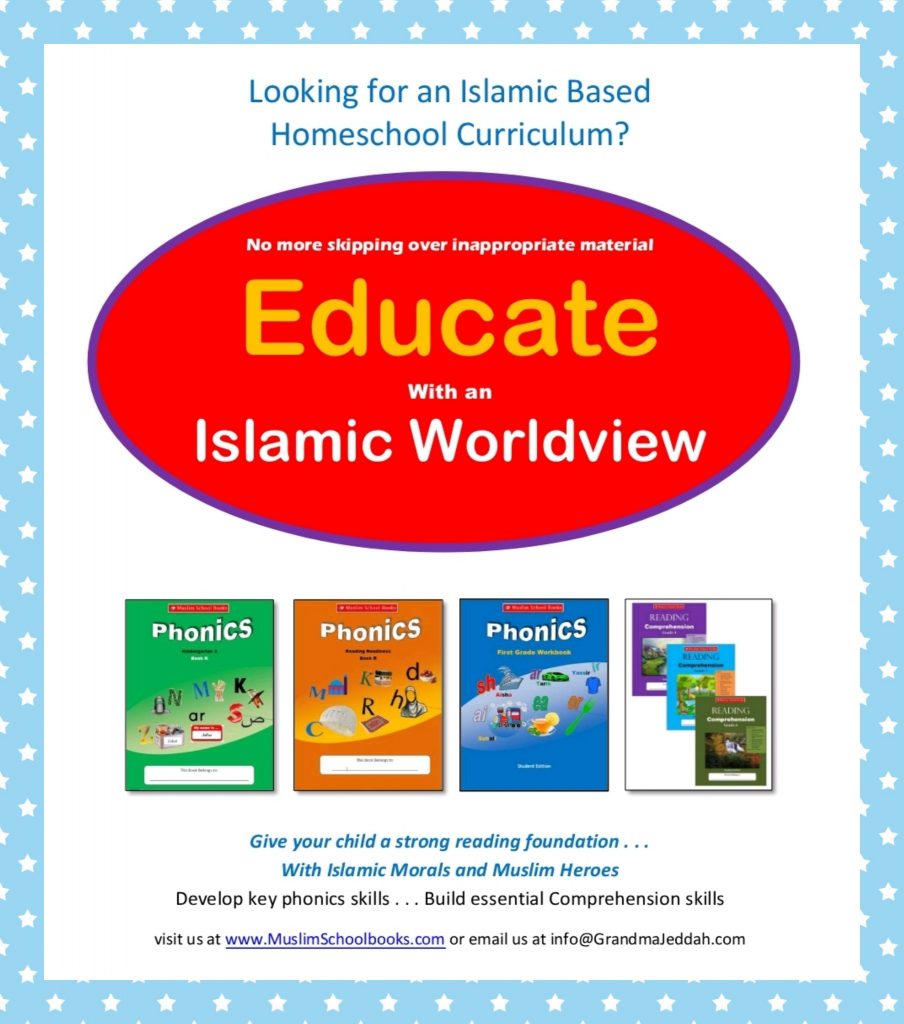 Guest Post by Grandma Jeddah
Assalamu Alaikum Muslim homeschool Moms,
Are you frustrated with having to skip over or rewrite stories that promote witches, magic and mythology?
Are you concerned about your children reading books that have immodestly dressed characters, boy and girl relationships, and immoral gender content?
Are you concerned about your children learning from online sites that use music in their teaching programs? You are not alone! Continue reading →
About
My name is Rahmah, I'm originally from Indonesia, currently living in the UK. My educational background is in Electrical Engineering. If you like my blog, please press Ctrl+D to bookmark my page and check What's new at Rahmah Muslim Homeschool.