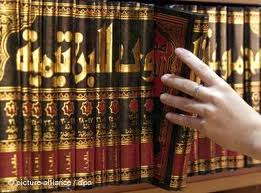 Assalamu'alaikum,
Here are some Islamic studies curriculum/syllabus as a guideline for homeschoolers/parents.
http://www.ayeshas.org/curriculumn-files/ACS_Primary_IS_Curriculum.pdf
http://aboushadi.netau.net/_documents/_issd_documents_page/Final_I_S_Curriculum_oct2008.pdf
https://app.box.com/shared/83gcervhhm
Wassalamu'alaikum
About
My name is Rahmah, I'm a homeschooling Mum of five. I live in the UK but I'm originally from Indonesia. My educational background is in Electrical Engineering. If you like my blog, please press Ctrl+D to bookmark my page and check What's new in Rahmah Muslim Homeschool. Please, remember me in your duaa's.